'Devastating Witness' Against Hillary Clinton Invokes Fifth Amendment 125 Times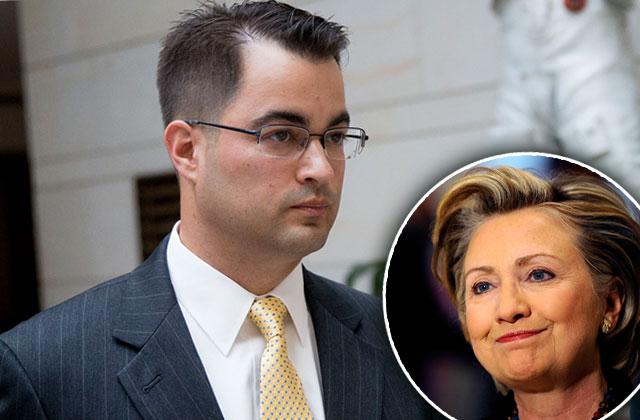 Article continues below advertisement
"It was a sad day for government transparency," a Judicial Watch official said.
Pagliano's silence could still incriminate Clinton, however. Judges can draw inferences in certain civil cases based on the refusal to answer questions, which could lead to a deposition with Clinton herself.
Though the deposition transcript is set to be released next week, Clinton found herself in more trouble on Wednesday as emails obtained and reviewed by The Associated Press showed that the State Department intentionally disabled security features leaving the server vulnerable to hackers.
The AP reported that in December 2010 State Department officials disabled software "to block phishing emails that could deliver dangerous viruses."
Hackers did infiltrate the server, causing one of Clinton's top aides, Huma Abedin, to send an email saying: "Don't email hrc (Clinton) anything sensitive. I can explain more in person."
The emails were released Wednesday under a court order from Judicial Watch. After disabling some security features, senior State Department official, Thomas W. Lawrence warned in an email that, "We view this as a Band-Aid and fear it's not 100 percent fully effective."
Article continues below advertisement
Though Clinton has repeatedly denied her private server was hacked, a 2011 email reveals that an IT staffer wrote, "someone was trying to hack us." In the same day, he sent an email saying, "We were attacked again so I shut (the server) down for a few min."
Since then, notorious Romanian hacker Guccifer has claimed he easily breached the server in 2013, and a copycat who calls himself Guccifer 2.0 claims to have hacked into Democratic National Committee servers exposing a plethora of top-secret information on Clinton and her strategies.
The Clinton camp has denied they were breached.