Hillary Clinton Peddles Outrageously Expensive Tee To Supporters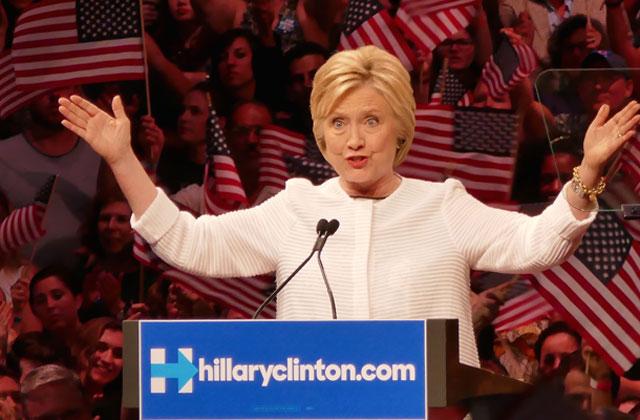 Article continues below advertisement
"Bringing a whole new meaning to casual Friday," the description on her campaign website reads. For the whopping sum of $30, buyers receive a T-shirt with Clinton's trademark pantsuit design drawn on the front and her campaign logo embedded on it too.
But there's one important asterisk on the sale: "Pantsuit bottoms not included."
Would you buy Hillary's shirt? Let us know in the comments!