Presidential Election 2016
Hillary Wears $12,000 Armani Jacket While Blasting Income Inequality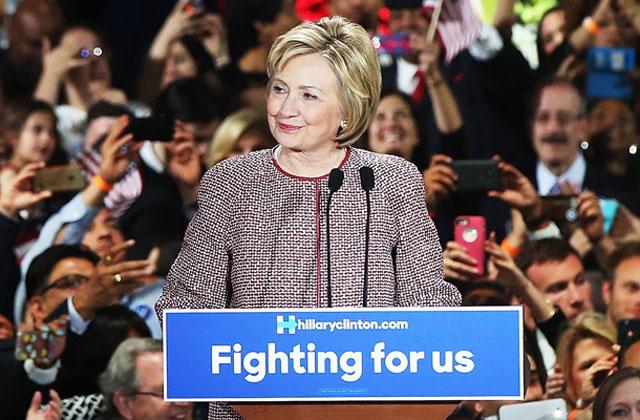 Hillary Clinton made a tone-deaf fashion misstep recently, wearing a $12,000 jacket for a speech about income inequality!
The New York Post reported that the likely democratic nominee sported a $12,495 Giorgio Armani tweed jacket during a speech back in April. The problem? She was pontificating about the economic issues currently plaguing the country, including income inequality and job creation.
"We all know many people who are still hurting," Clinton while swathed in the pricey couture. "I see it everywhere I go. The Great Recession wiped out jobs, homes, and savings, and a lot of Americans haven't yet recovered. But I still believe with all my heart that as another greater Democratic President once said, there's nothing wrong with America that can't be cured by what's right with America. That is, after all, what we've always done. It's who we are. America is a problem-solving nation."
Article continues below advertisement
Do you think her jacket was in bad taste or does she deserve to wear couture? Let us know in the comments!