REVEALED: Clintons Earned $7 Million from 28 Speeches!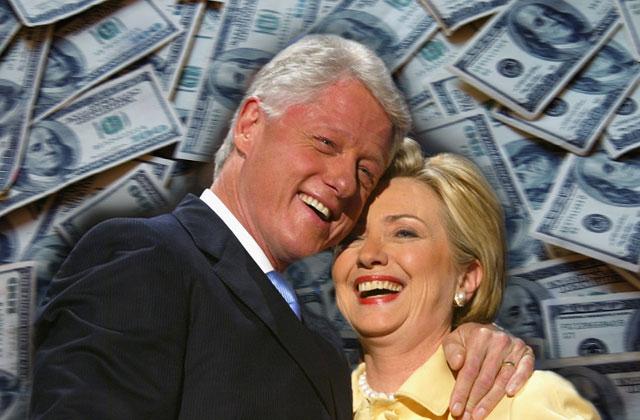 Hillary Clinton is taking jabs at Donald Trump for his finance records, but the Democratic frontrunner's own forms hold many surprises that could disturb voters.
A financial disclosure form released by her campaign revealed that she earned over $5 million in royalties for her 2015 memoir Hard Choices. The democratic frontrunner also raked in $1.5 million for six paid speeches. Bill earned $5.25 million for 22 speeches.
Article continues below advertisement
That's almost $7 million for a total of 28 speeches.
Clinton's final speech of 2015, to the American Camp Association in March, netted her a whopping $260,000! She also delivered a speech to eBay for $315,000 that same month.
According to the forms, Bill made bundle too, racking up $250,000 for a Q&A at the Univision Spanish-language TV station.
Critics have said cashing in on such speeches puts the Clintons at risk for conflicts of interest.
Clinton has insisted, "the argument seems to be that if you ever took money from any business of any kind, then you can't fulfill your public responsibilities. Well, that's just not the case."
And Clinton's spokesman, Brian Fallon, issued his own statement: "Hillary Clinton's record shows she has consistently taken on these very same industries, and to suggest she would deviate from that at all as president is completely baseless."
Do you agree, or is the Clintons moneymaking fair play? Let us know in the comments!