'Teen Mom' Shocker: Amber Portwood's Fiancé Has At Least 8 Children!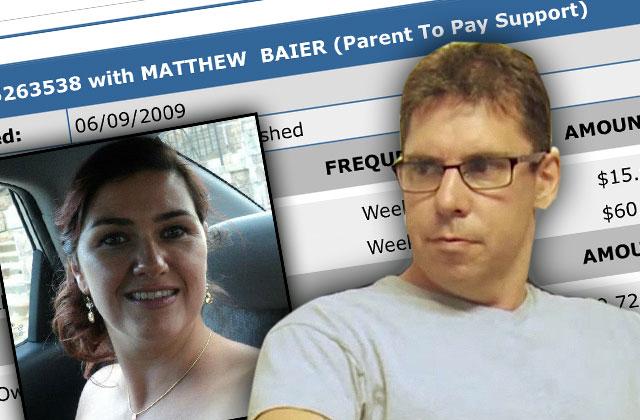 Teen Mom OG star Amber Portwood's fiancé Matt Baier doesn't have seven kids— he has at least eight!
Last week, RadarOnline.com confirmed Gary Shirley's accusations that the 44-year-old has at least seven children with five baby mamas, all of whom have banded together to demand unpaid child support in Indiana court.
But now, in an exclusive interview, Baier's former fiancée, Kelli Maguire Nunn, reveals to RadarOnline.com that she has an 8-year-old daughter with the mysterious MTV star.
Article continues below advertisement
Nunn, a 36-year-old Boston native, isn't included on the list of women dragging Baier to court— so her little girl brings the tally up to eight kids.
Even worse than his public lying about the ever-expanding brood, Nunn claims he abandoned his daughter before her birth, and owes more than $10,000 in child support.
Below, RadarOnline.com has posted Massachusetts Department of Revenue documents, providing proof of his paternity and thousands in overdue payments.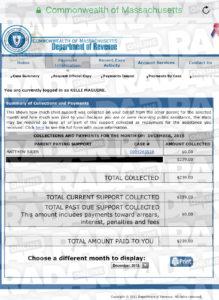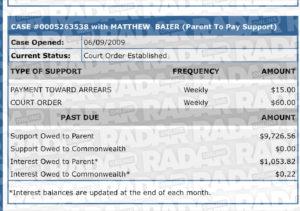 The frustrated mom first met the "con man" in 2007, when she says they worked together at a Frito-Lay warehouse outside Boston.
He seduced her with sunflowers that July, and he moved in and proposed within just a month.
She says the proposal is nearly the same as when Baier gave a ring to Portwood, 25, last season on Teen Mom OG.
"He asked me to meet him at work, and he gave a very similar speech," she tells RadarOnline.com. "He said, 'This is where we met and bonded, we're two peas in a pod.' It was almost verbatim what he said to Amber."
Article continues below advertisement
Baier insisted they have a baby immediately, and by September, Nunn was pregnant.
But by October, "he was gone," Nunn alleges.
She finally convinced him to meet their daughter, whom RadarOnline.com has chosen not to identify for privacy purposes, when she was one month old.
But the reunion was hardly heartfelt.
"He introduced himself to her as his sperm donor," the protective mom recalls. "So I kicked him out."
Nunn didn't hear from Baier again for another two years, when he called begging for forgiveness.
During their brief reconciliation, the couple, along with their daughter, visited Foxwoods Casino in Connecticut, where Baier wanted to play poker.
At the casino, Nunn claims her former fiancé dropped a bomb on her with a shocking announcement about their little girl.
"He said, 'I've been spending a lot of time with her. I know she's mine and I should feel a bond, but I don't feel anything,'" she claims.
Article continues below advertisement
Nunn says she left with her daughter, and hasn't seen him in person since, though they occasionally email about his overdue child support.
She later remarried, and had another child.
Six years later, she was watching Teen Mom OG, and suddenly saw Baier's face on her screen.
"I was freaking out, my phone was blowing off the hook!" she says, noting that her friends also immediately recognized the runaway baby daddy.
Soon after, Nunn claims she contacted MTV to fill them in on Baier's past.
Producers allegedly told her they would bring Kelli and her daughter up to Portwood on camera to catch her reaction— but they didn't need to.
As fans know, the reality star's baby daddy, Shirley, confronted her with accusations her fiancé had at least seven children with various women.
Portwood, the mother of 7-year-old Leah, denied Baier had more than two children, though he copped to five last week in a video interview.
Article continues below advertisement
His ex says it's impossible to get a straight answer out of him.
He's a pathological liar, a con man, " Nunn claims. "I bet he thinks he found the jackpot with Amber."
The concerned mom has a message for Portwood, who as RadarOnline.com reported, met Teen Mom fan Baier when he approached her on Twitter in the summer of 2014.
"You can't fix him, and you're going to be hurt by him," she warns. "It's going to be you and Leah getting hurt by him. You deserve better."