It's True: Amber Portwood's Fiance Has 7 Kids— And His Baby Mamas Are Forcing Him To Pay Up!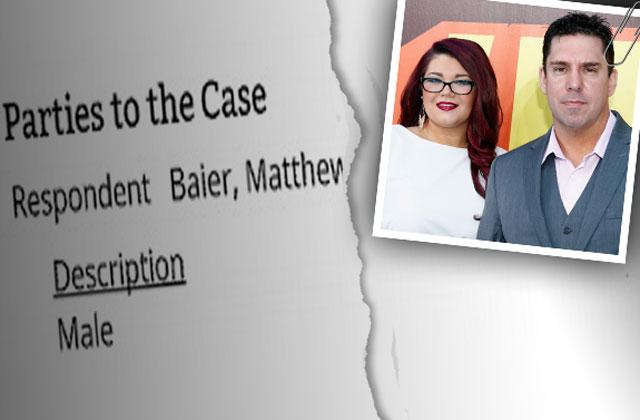 On last night's episode of Teen Mom OG, Amber Portwood's ex, Gary Shirley, confronted the reality starlet about her fiancé Matt Baier's secret seven children.
Portwood, the 25-year-old mother of Leah, 6, flipped out, and insisted her much older boyfriend has just two kids.
Late last night, the couple revealed in an MTV video clip that Baier actually has five children— but they're still not being totally honest with fans.
Article continues below advertisement
RadarOnline.com can reveal that the 44-year-old Boston native has at least seven children— and five baby mamas are taking him to court!
According to Madison Circuit Court documents exclusively obtained by Radar, five women— hailing from Massachusetts, Minnesota, North Dakota and South Dakota— have filed suit in Baier's new home of Indiana, demanding that the state force him to pay long overdue child support.
READ THE SHOCKING COURT DOCUMENTS
Two of the five women claim to have two children by Baier, putting the total up to seven offspring.
The case was filed on October 2, 2015, but a judicial officer was unable to serve Baier the court summons, likely because the engaged couple had just moved into a new home.
A December 8 hearing was canceled, as authorities were still unable to get a hold of the elusive reality star.