Teen Moms With Tats! See The MTV Reality Stars' Wild Ink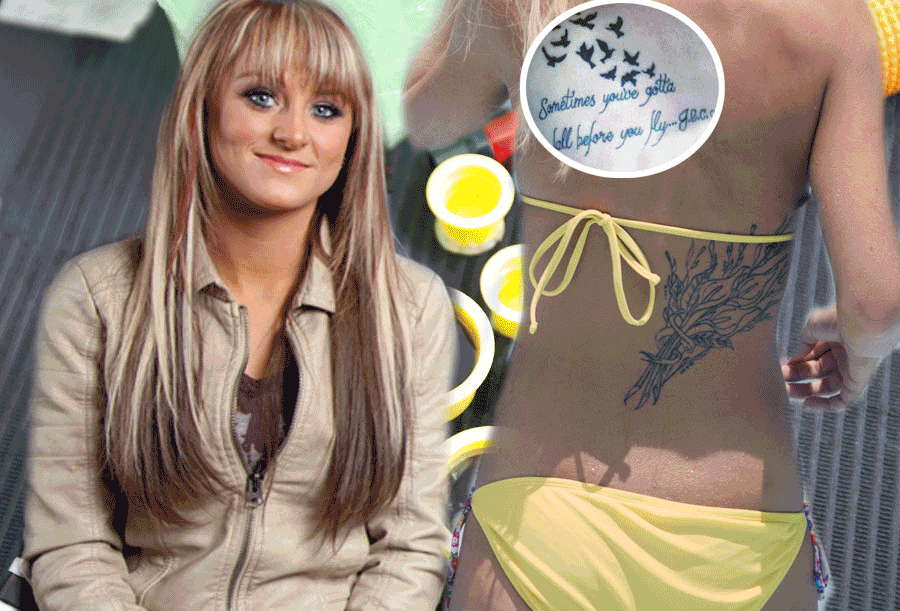 The Teen Mom stars are ladies who love to ink! Check out the young mothers' many beloved tattoos.
Article continues below advertisement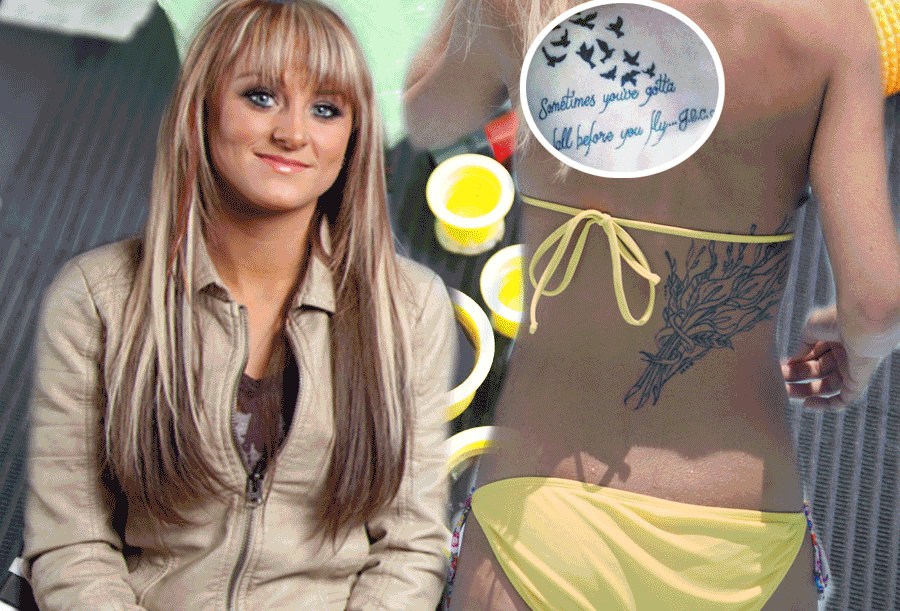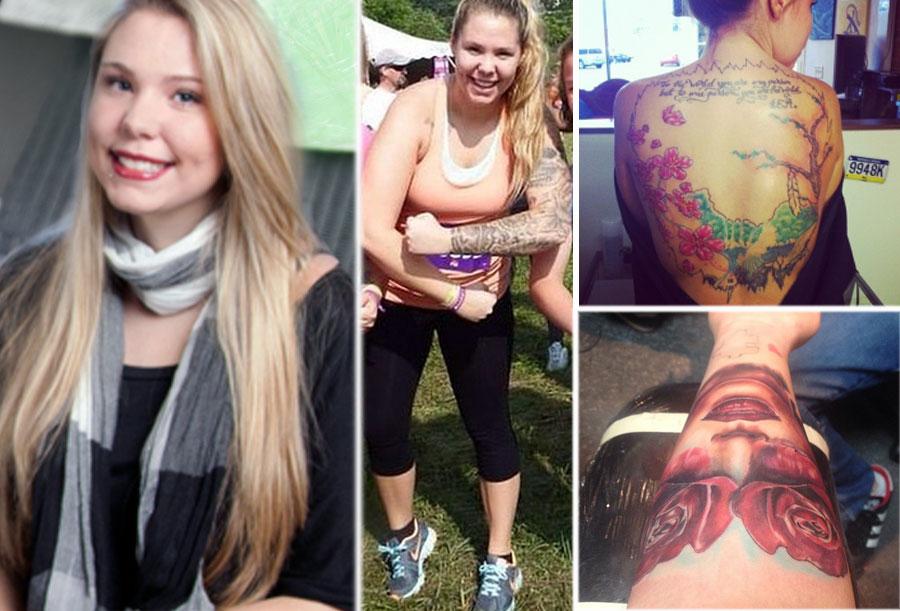 Teen Mom 2 star Kailyn Lowry, 22, may have the most ink out of the bunch. The mother to Isaac, 4, and Lincoln, 10 months, boasts an entire sleeve on her left arm, and earlier this month, she debuted a face with roses as eyes on her right forearm. She also has a nature scene that takes up her entire back!
Article continues below advertisement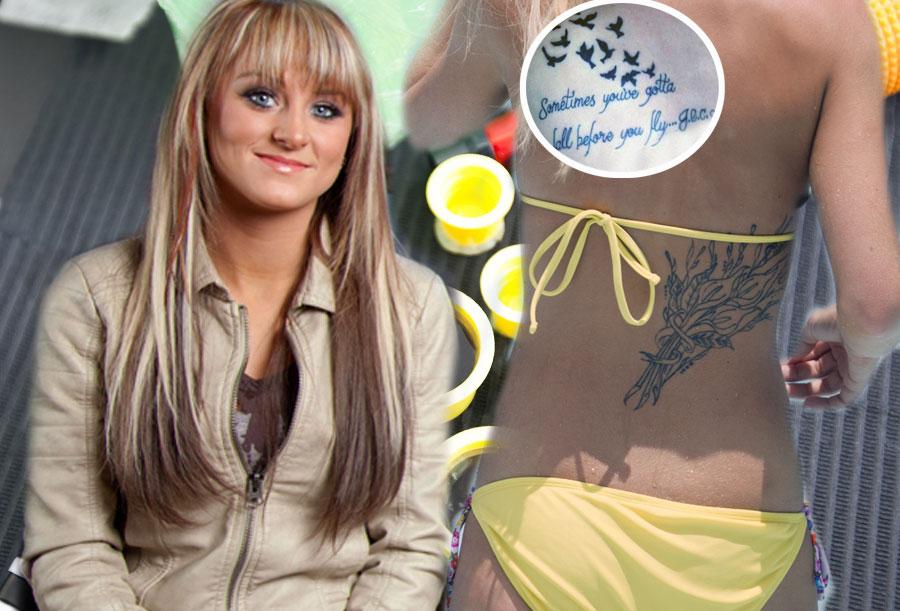 Teen Mom 2's Leah Messer, 22, is also a fan of the back tat! She has a bundle of branches wrapping around her right ribs, and a flock of birds flying across her shoulder. Underneath, she tattooed a sweet quote next to her husband Jeremy Calvert's initials. "Sometimes you've gotta fall before you fly," it says. Could she be referring to her failed first marriage to Corey Simms?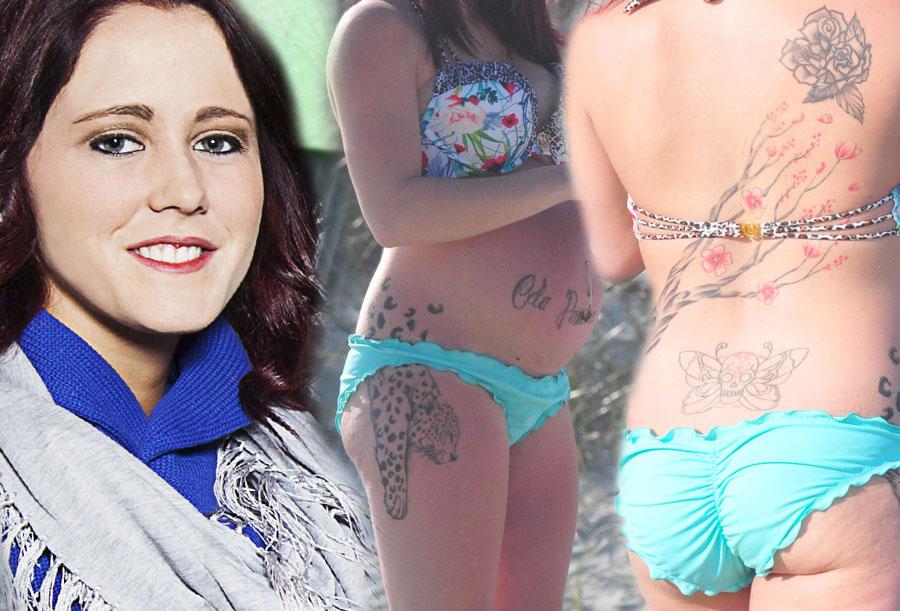 Lowry's Teen Mom 2 costar Jenelle Evans, 22, is also tattoo-happy. While pregnant with son Kaiser, now 4 months, last summer, she showed off a cheetah on her right leg, skull, branches and flower on her back, and script on her stomach. "I'm French so it says 'This Too Shall Pass,'" Evans, now clean from drugs, tweeted in 2012.
Article continues below advertisement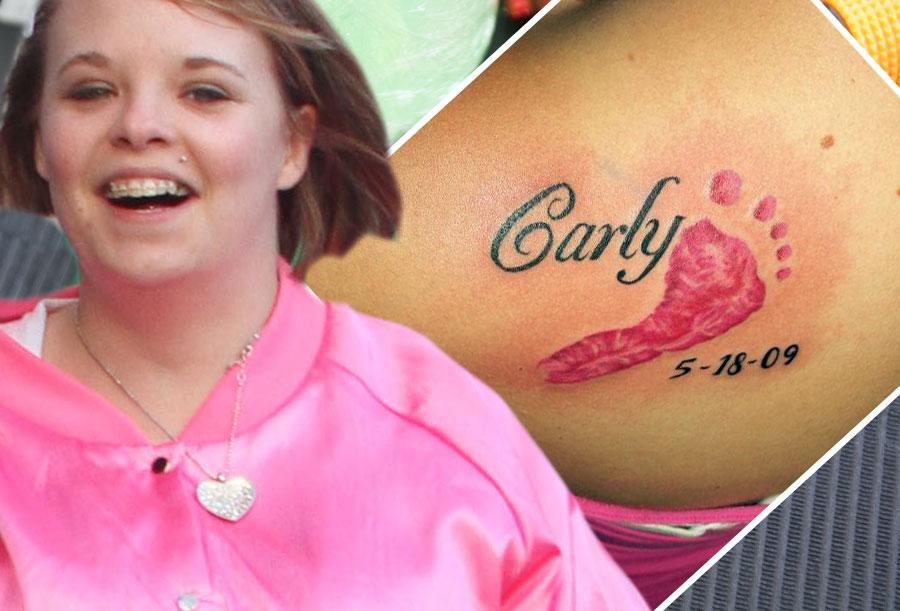 So sweet! After Teen Mom star Catelynn Lowell, 22, welcomed daughter Carly in 2009, she inked the infant's footprint on her shoulder. The motivational speaker and longtime love Tyler Baltierra, 22, gave up Carly for adoption, but are now pregnant with their second child, a girl.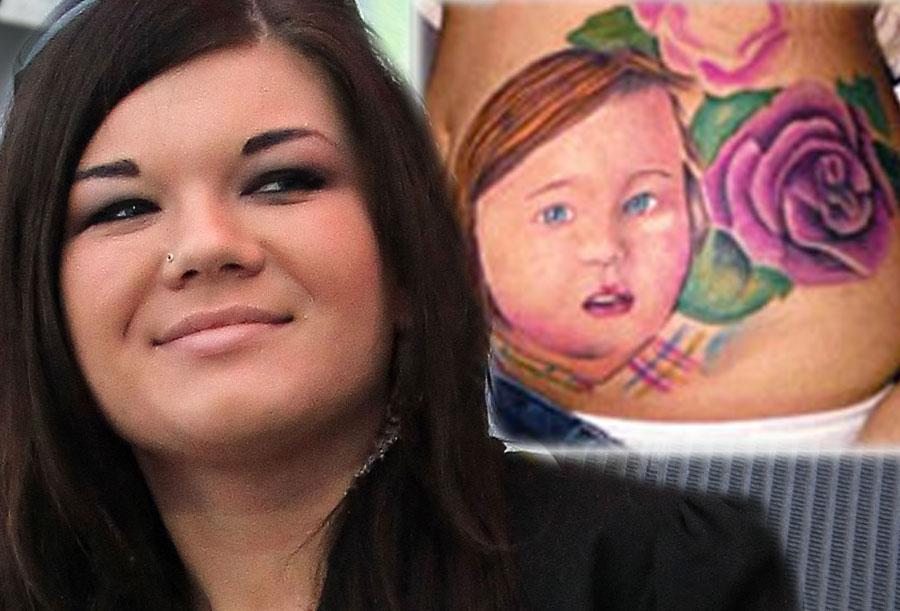 She may have suffered from addiction and even spent 17 months behind bars, but Teen Mom Amber Portwood, 24, has always been devoted to her daughter Leah, 5. She got a giant tattoo of her daughter on her waist in 2010.
Article continues below advertisement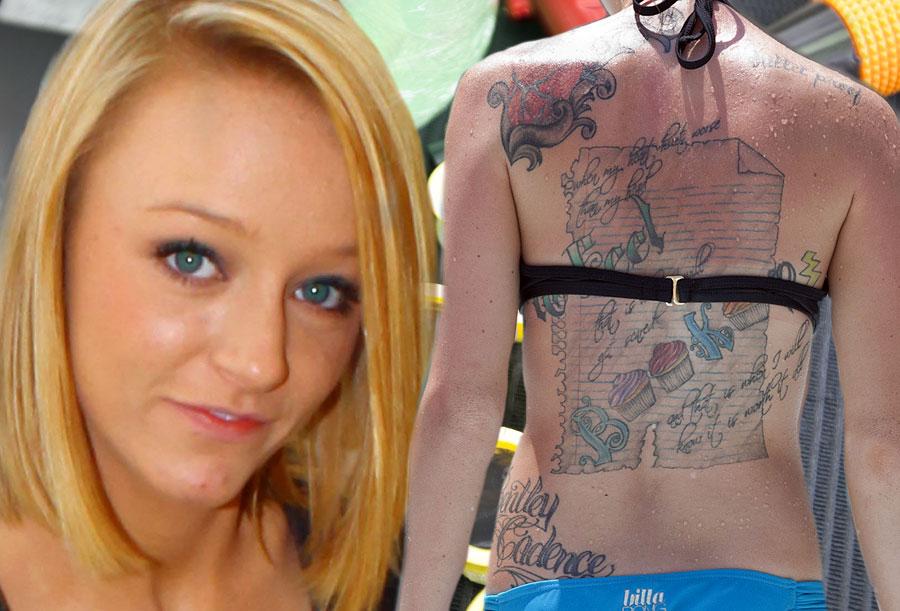 Teen Mom's Maci Bookout, 23, may look sweet and innocent from the front— but from the back, she's a rebel! A piece of notebook paper represents her love for writing, the three cupcakes in "Bookout" represents her mother, father and brother, and of course, she couldn't leave out her 5-year-old son Bentley's name! "I think of them as pieces to my puzzle," she wrote on her blog earlier this year. "No matter how big or small, they put me together. I love them, and I don't give a damn if you love them or not."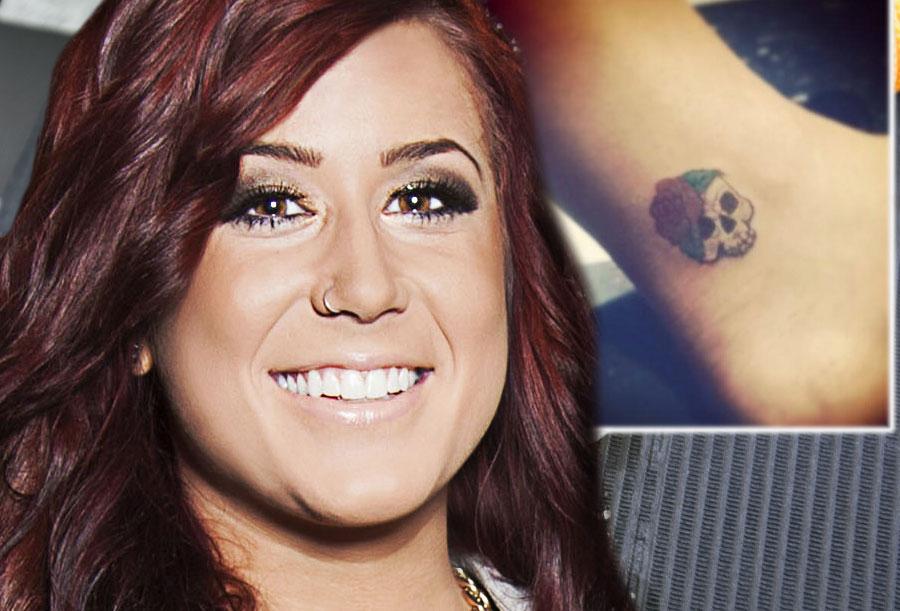 Small and sweet! Teen Mom 2 star Chelsea Houska, 23, prefers hair and makeup artistry to tattoos, but she couldn't be left out of the fun. The mom to 5-year-old Aubree got a skull and rose symbol on her ankle in October 2013, and flaunts a bouquet of flowers on the back of her neck.