Kate Gosselin's Mother's Day Parenting Shocker –– 'The Accusations Have Been Insanely Hurtful & Absurd'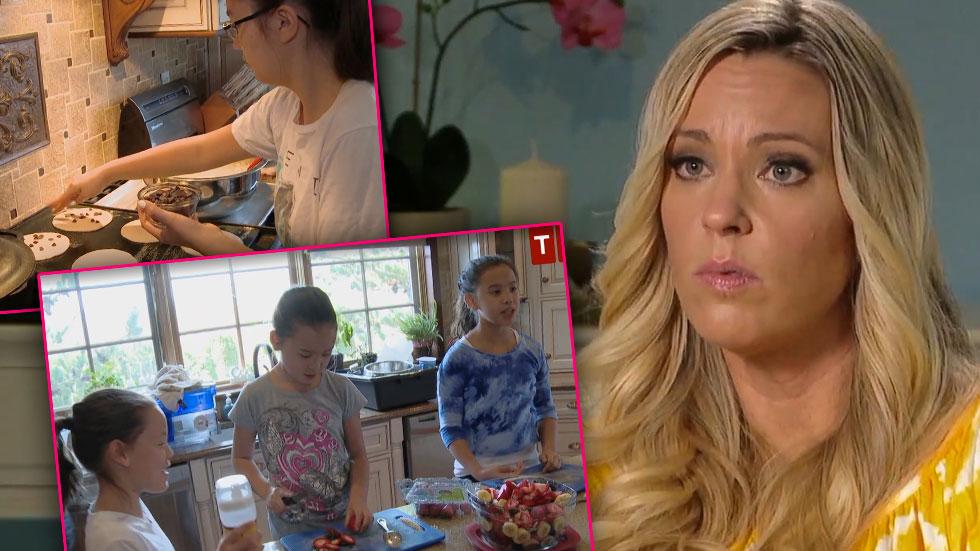 Breaks don't come around often for Kate Gosselin, as she raises twins and sextuplets, but she finally received a well-deserved thank you when her brood cooked breakfast for her in celebration of Mother's Day.
On the Kate Plus 8 Mother's Day special, Kate looked back on raising her eight children -- Cara and Mady, 14, and Hannah, Collin, Alexis, Joel, Aaden and Leah, 11 -- and opened up about receiving criticism for her parenting skills throughout the years.
Article continues below advertisement
Celebrating the holiday early because it fell on the sextuplet's 11th birthday, Kate discussed always wanting to become a mother as her children cooked breakfast.
"I went to nursing school so I could have better knowledge to take care of my kids and so I could support them if need be," she explained. "That was the sole reason I went.
Everything was geared towards all I wanted to be was a mom."
Watch the video on RadarOnline.com
Although life was "ridiculously perfect" for the Gosselin family when twins Cara and Mady were born, that all changed once the sextuplets arrived!
"I don't like that feeling of being outnumbered, because outnumbered is feeling out of control and that's scary to me," she said. "Only so many things are controllable when you have that many kids and there was only one of me every week."
Her daughter Mady insisted, "When they were born, it was the worst day of my life. I don't wish them to leave, but it was just not a good day for me.
Article continues below advertisement
"Then after that, they were there all the time and everything was about them."
From raising eight children alone to divorcing with from her ex-husband Jon Gosselin in 2009 after 10 years of marriage, Kate explained that she no longer plans on "looking ahead."
"I try not to borrow trouble from the future because at one time I couldn't picture having two 14-year-olds and six 11-year-olds," the TLC star said. "I can't picture having eight teenagers in my house."
Article continues below advertisement
"I know the world is now watching me parent alone," she began. "The criticism has been very harsh, the accusations have been insanely hurtful and absurd. But the bottom line is, I know I am doing the best for my children first and foremost.
"I'm always doing the best that I know how … have your opinions cause no one does everything right."
When it was finally time for the Mother's Day surprise, the Apprentice alum was "blown away" at the hand-made cards and home-cooked breakfast that consisted of pancakes, turkey bacon and fruit salad.
Mady said to the camera as her mother enjoyed the present, "She does so much for us, the least we could do is make her breakfast."