Sorry, Jon! Kate Gosselin Ready To Date So Troubled Kids Can Have 'Male Role Model'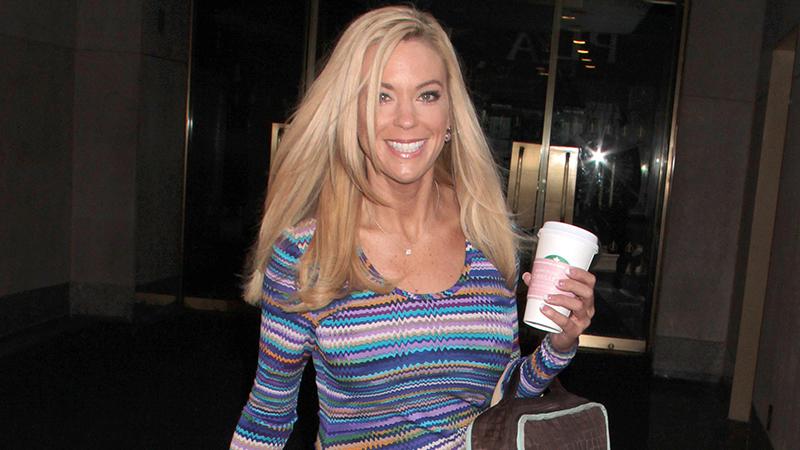 Attention, brave bachelors: Kate Gosselin is on the prowl!
"I would love to date!" the mother of eight, 40, tells In Touch, before burning the children's father, her ex-husband Jon, 38. "I would love for the kids to have that male role model."
Despite romantic connections to married bodyguard Steve Neild and millionaire businessman Jeff Prescott, the Kate Plus 8 star swears she's single— and her 14-year-old twins Mady and Cara, and 10-year-old sextuplets Alexis, Aaden, Joel, Collin, Hannah and Leah, couldn't be more excited to get their mom back in the game.
Article continues below advertisement
"They are encouraging me more and more," she says. "I just don't have a lot of time to be out there…searching for someone!"
Her dream match? A man "comfortable" with her fame and noisy household, she reveals.
The boyfriend would also need to be up for a big challenge: Encouraging Kate to believe in a happily ever after.
"I don't know if I believe in marriage," she sighs. "I wish it would have worked for me."
Six years after their divorce, the former couple is still entangled in a war of words. While filming the Celebrity Apprentice last summer, Kate insisted family friends watched their children, while Jon swore he took care of the tots.
And in shocking court documents exclusively obtained by RadarOnline.com last month, Jon's lawyers accused Kate of spanking the children and feeding them moldy lunches.
Should Kate start to date? Sound off in the comments.