Exclusive
Inside Kate Gosselin's Relationship With 'Bodyguard' Steve Neild — Family Dinners & Vacations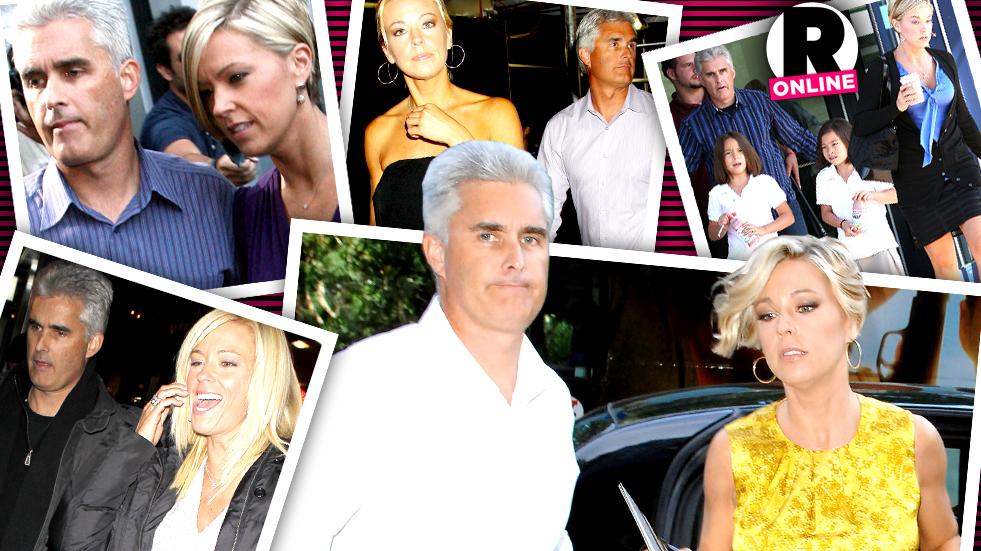 Kate Gosselin's "bodyguard" is back in her life and it doesn't look like he's going anywhere soon, considering the two are sharing family dinners and family vacations.
Of course with the news that Gosselin and her brood will be returning to the small screen in December with more TLC specials, it makes sense that the mother-of-eight needs security when filming.
But RadarOnline.com has exclusively learned Gosselin remains so close with Steve Neild, that the two share intimate family time even when the cameras aren't rolling.
Article continues below advertisement
"Kate and Steve did take some time apart, but he's back because they're filming now for TLC," an insider told RadarOnline.com.
"And Steve is Kate's go-to. She basically demands him because she and the kids are comfortable with him."
As RadarOnline.com exclusively reported, Neild was spotted with Gosselin and the kids on family vacation in Massachusetts with cameras rolling while they checked out the Plimoth Plantation.
And now RadarOnline.com has learned Neild enjoyed a family dinner with the Gosselins at Anjon's Italian restaurant in Maine on Aug. 18.
"Kate was at Anjon's on Monday night with Steve and the kids," a source told RadarOnline.com.
"At first Steve was kind of rude because there wasn't a table readily available for their party, but the restaurant did all they could with an extra waitress staying past her shift to help accommodate them."
The source indicates that even though they weren't filming for the show, nothing romantic appeared to be brewing between Gosselin and Neild.
Article continues below advertisement
"Kate enjoyed a glass of Sauv Blanc but it was a pretty uneventful dinner. They all looked really pooped and must have had a long day," the source said.
"The kids were all super polite though, smiling and always saying 'please' and 'thank you.'"
But despite Gosselin signing on for a new slew of TV gigs, she wasn't sharing the wealth.
"An 18 percent gratuity is automatically added to parties of six or more," the insider concluded.
"But I think the waitress was a little shocked they didn't add anything on and at least meet the industry standard of 20 percent....considering they rolled up in a Mercedes bus."
The first source added, "Kate's really happy that Steve's back. Her life is sort of secluded when it comes to friends and people close to her, so she's happy to have someone she knows and trusts around."