Not Over It? Kendra Wilkinson RIPS Hank Baskett For Cheating Scandal Humiliation In Shocking Video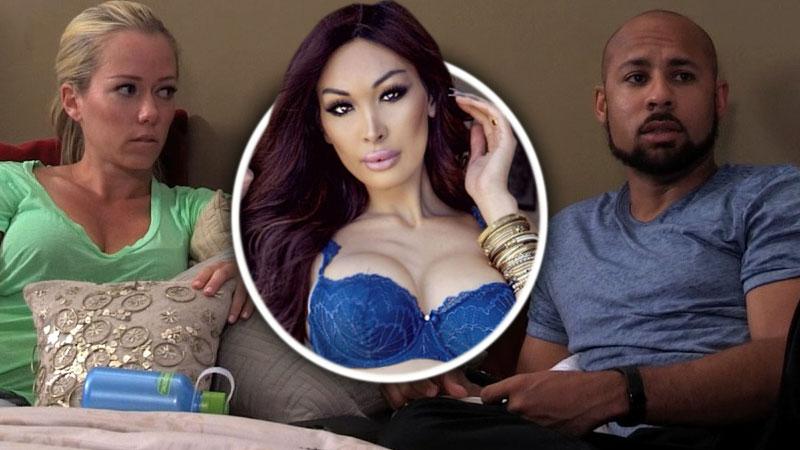 Nearly a year after RadarOnline.com was first to report claims that Hank Baskett cheated on Kendra Wilkinson with a transsexual model named Ava Sabrina London, it's clear the one-time Playboy Playmate hasn't fully recovered from the humiliation. Wilkinson breaks down over the bitter memories in an exclusive sneak peek from WatchIt with Kendra and Hank, recalling their marriage's darkest days.
In the clip, it's apparent Wilkinson still harbors feelings of resentment regarding the transsexual fiasco, as she sternly scolds Baskett to focus on how close she was to divorcing him during the horrible time for the family while they watch a clip of Kendra On Top.
Article continues below advertisement
"When I watch this I can tell, how real it was," Baskett softly says, as Wilkinson commands him with a pointed finger toward the screen, "I want you to look at that woman, look at her real good.
"Do you think any other f*cking woman would do what we did in this scene?"
"That's why I've always known you were different," he replied.
"Press play, take a good look at this scene," the strong beauty coolly ordered the former NFL wide receiver.
Watch the video on RadarOnline.com
Of course the scene itself, taken from Kendra on Top's third season, is the epitome of uncomfortable, as Wilkinson -- over all of her husband's extramarital shenanigans -- seemed to be headed in one direction: divorce court. As she sat there with her newborn Alijah and had the nanny take their son Hank Jr. out of the room, she laser focused her sights on her wayward spouse and told him, "Hank, we have to talk."
Article continues below advertisement
Back to present day, Wilkinson was clearly emotional as she let Baskett know, in her own unique way, that she was there for the long haul.
"That's a f*cking ride-or-die b*tch Hank -- that's your f*cking ride-or-die b*tch," the blonde beauty yelled at her husband, who responded with puppy dog eyes and a facial expression that seemed to show his guilt and shame over the scandal.
Thankfully, the parents-of-two weathered the storm, and continue to work on their issues in their marriage.
You can watch the exchange when WatchIt with Kendra and Hank airs Friday on WE tv at 9/8c.