Exclusive
Another Secret Tape! Hank Baskett Pleads With Transsexual For Help Spinning The Scandal In New Audio: Kendra 'Wants To Leave Me'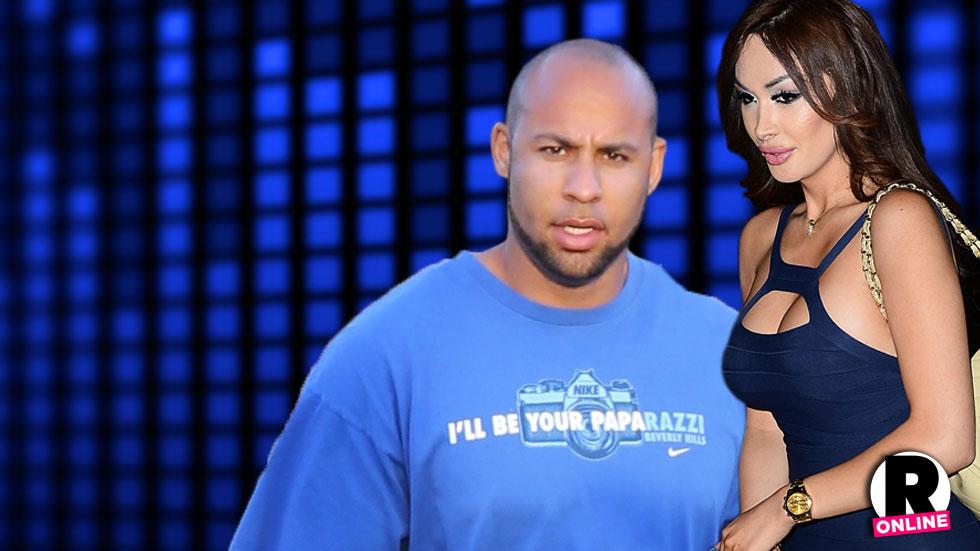 Article continues below advertisement
"I thought you weren't gonna say anything," a despondent caller, answering to the name "Hank" told London. "Just please tell me the truth so I know what to do."
As RadarOnline.com has reported, Baskett tried to pay London off to keep the story from going public, dropping off cash in a coffee cup at her home weeks after their April sex romp.
But London pleaded with "Hank" on the tape, insisting she didn't yet leak the story: "I told a friend, a girlfriend!"
"Hank" sighed, "My wife wants to leave me now. I swore to you. I told you last week I was working on getting you money."
"I haven't even heard from you!" London protested, insisting, "I didn't tell them anything. I haven't even done anything."
"Just please tell me what you told them so I know," "Hank" continued.
"I swear to god on my daughter don't be scared … Just tell me what you said, so I know. So I'll be prepared for it. What did your friend say? Please tell me? I'm not made at you, I can't be mad. … I just need you to tell me the truth."
Article continues below advertisement
"I have not gotten paid for anything and it wasn't me who did it in the first place," she said.
"I just wish you would tell me so I know what to say when it comes out," "Hank" explained. "What do I need to say when it comes out? I'm not trying to put you in a predicament. I don't know what was said."
London went on to expose the extent of their alleged affair in a bombshell interview with RadarOnline.com, claiming that she had a steamy sex romp with Baskett at her Sherman Oaks, Calif., home back in April.
Wilkinson subsequently kicked Baskett out of the house, but the two quickly reunited to film their reality show Kendra On Top. With the show on air, Wilkinson admitted that she was considering divorcing her husband, but felt the proof was not strong enough.
RadarOnline.com subsequently released several audio tapes from London, which reportedly pushed Wilkinson even closer to a final split.
Listen to the latest audio above