The Fall-Out: Kendra Wilkinson 'Reconsidering' Divorce From Hank Baskett After Radar's Exclusive Tapes Of Her Husband Chatting With Transexual Mistress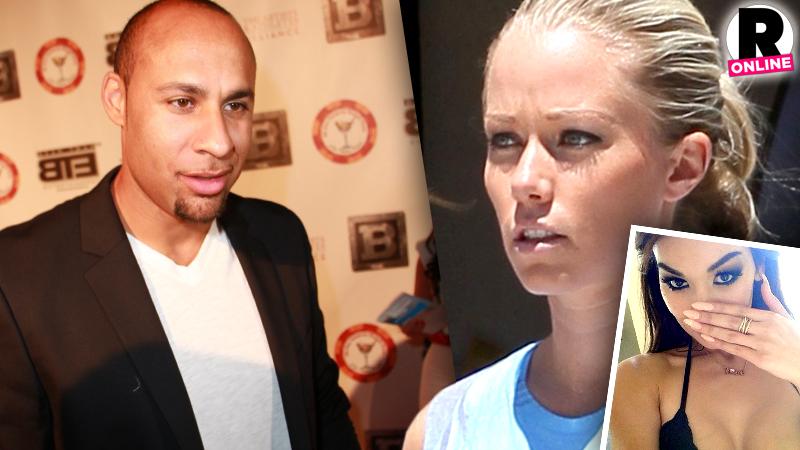 Article continues below advertisement
But on Thursday, presumably after hearing the revealing audio, Kendra is now wrestling with the idea of staying married to the embattled NFL alum.
A source told E! that the reality star's inner turmoil about her husband's cheating is "an on-going battle" she hasn't committed to either way.
"One minute she wants to do it and another she doesn't," the source said. "She goes back-and-forth in her head about what marriage is supposed to be, through the good and bad, thick and thin.
"But in light of what has happened, it has forced her once again to reevaluate everything."
Another insider told the outlet that the Girls Next Door star is "really pissed off," "mortified," and "extremely hurt" in the wake of the revealing audio.
The one-time Playboy Playmate "has been hysterical," the insider said. "She is just trying to take it all in. She is really letting everything soak in before figuring out what happens next."
Article continues below advertisement
Prior to the release of the audio, the 29-year-old mother-of-two seemed to be lightening up on Hank, saying she saw him after the affair as "Superman without the cape," and aiming to cure their struggles through a stint on WEtv's Marriage Boot Camp.
She said that Hank, a teammate of Peyton Manning's on the Indianapolis Colts, "was never a d*uchebag," conceding that her husband "needs a lot of work."
As RadarOnline.com previously reported, Hank paid $500 for a 20-minute tryst with transsexual mistress Ava Sabrina London in April 2014. The two engaged in mutual masturbation, leading the football hunk to ejaculate.
Kendra on Top airs on WEtv Fridays at 9/8c.