Kendra Wilkinson Admits She Won't Divorce Hank Over Cheating Scandal: Says 'I'd Be Dumb' To Leave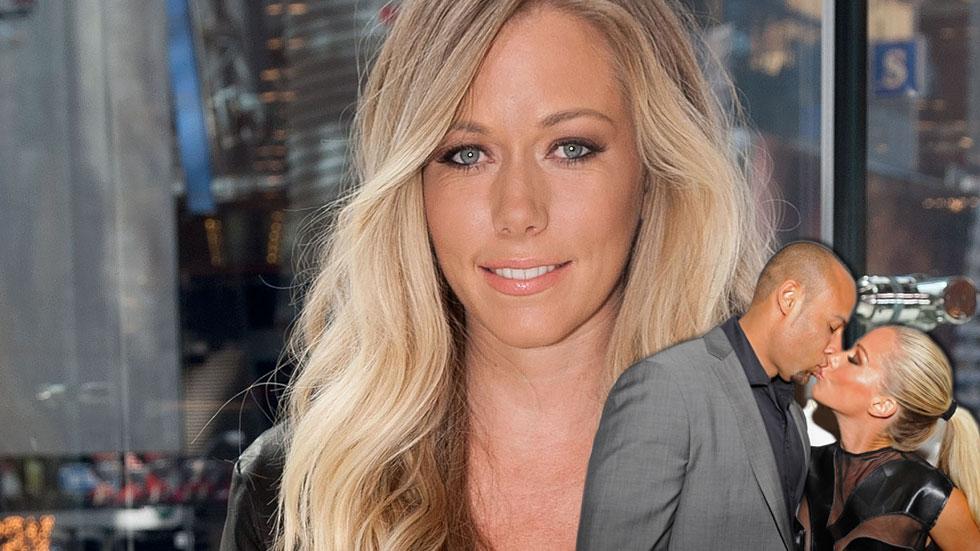 Is Kendra Wilkinson "dumb," delusional, or a combination of both? The reality star admitted in a new interview with Extra that she won't divorce cheating hubby Hank Baskett — because he's too good of a husband.
Despite Wilkinson's recent admissions that she believed RadarOnline.com's reports about his affair with a transsexual, the reality star told Extra host AJ Calloway that she won't be divorcing him.
"I do believe Hank and I will survive this," she said. "I will give him the benefit of the doubt. He's just too amazing... I'd be stupid... I'd be so dumb to divorce him right now and see him with another girl... I mean come on... he treats me like a queen."
Article continues below advertisement
The statements echoed comments she made earlier this week to Giuliana Rancic. "Hank deserves forgiveness," she said. "I'm willing to spend the rest of my life to figure this out rather than spending one night single without Hank in my life."
As RadarOnline.com has reported, transsexual model Ava Sabrina London accused Baskett of having a sex romp with her in Sherman Oaks back in April. London passed a polygraph over the matter.
Viewers will watch the fall-out unfold tonight on Kendra On Top on WE TV at 9 p.m.