'I Flipped On Hank And Told Him To Get Out Of The House': Kendra Wilkinson Opens Up About Painful Days Following Husband's Affair With Transsexual Model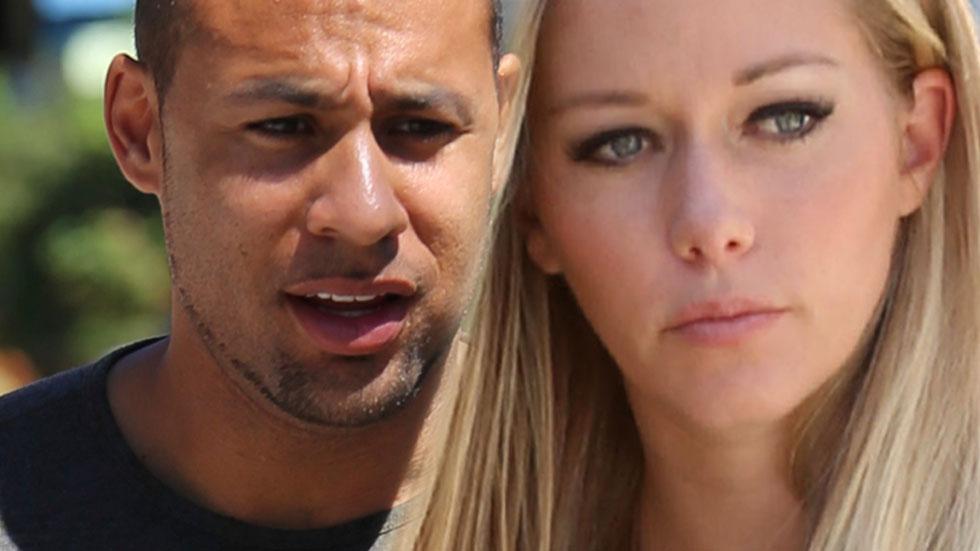 Kendra Wilkinson opens up about her ongoing marital struggles with Hank Baskett, saying that that his affair with a transsexual model struck her as "so gross," and that in her initial reaction to the news, she "flipped on Hank and told him to get out of the house."
The 29-year-old, promoting her upcoming WEtv reality show, Kendra on Top, told People about the aftermath of the cheating scandal, and how she tried to balance her marital frustration with parental responsibilities.
Article continues below advertisement
"I allowed him to come back and get Little Hank, because we knew there was going to be this sh*t storm," the mother-of-two told the magazine. "I had to calm down and really just think logically and figure out what the right thing to do was."
Kendra said she told her embattled spouse, "You need to take him and just hide out for a while," specifically at the New Mexico residence of his parents.
"What was so hard about it was that I felt I just gave my son away to the man who'd cheated on his family," she said. "I knew in the back of my mind that he's a great father, and is the only one who could protect his son. If he'd stayed here, he'd have been hounded. If I took him to preschool, to the movies, I would not feel safe."
She said the crisis-oriented move was "was probably the hardest thing I've ever had to do in my life."
The Playboy Playmate said she told her husband, a former NFL wide receiver, didn't give her a specific return date, leaving her with their newborn daughter, Alijah.
"I wanted my son back, but I didn't want to do something to hurt Little Hank, like use him as a tug-of-war item," she said. "I had to just allow him to think he was just visiting grandma and grandpa. It was the right thing to do."
Kendra on Top unveils on WEtv Oct. 3