Kendra Wilkinson Admits Her Marriage To Hank Baskett Is 'A Huge Lie' In Secret Meeting With Divorce Lawyer WATCH The Shocking Video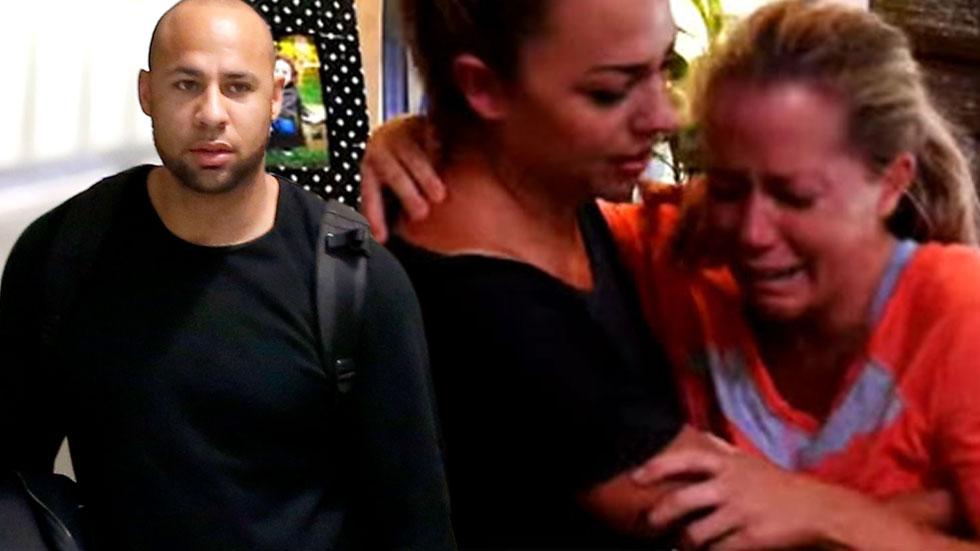 Kendra Wilkinson and Hank Baskett are trying to make their marriage work, more than three months after she kicked him out of the house amid claims he cheated with a transsexual. Now, a new preview clip for their reality show, Kendra On Top, shows just how close she came to divorcing him over the allegations, and RadarOnline.com has all the details.
"The world is accusing my husband of cheating on me with a transsexual," the former Playboy playmate, 29, tells the cameras – before she goes to her attorneys to discuss a potential divorce from the ex-NFL star, 32. She admits that RadarOnline.com's reports hit her hard, because, "they have evidence…. This seems real…. This one has detail. This one has evidence. This one has proof. I mean, what can I do?"
Article continues below advertisement
As RadarOnline.com first exclusively reported in June, multiple sources claimed that Baskett had secretly hooked up with a transsexual — while Wilkinson was pregnant with their baby daughter, Alijah.
After RadarOnline.com's revelations, Wilkinson reportedly flushed her wedding ring down the toilet but Wilkinson decided to take the Tori Spelling route by putting her marriage scandal on camera.
On the clip for her upcoming WE TV show, Wilkinson is shown in a confessional segment saying her agent had called to tell her, "his voice…trembling," the news that Baskett had allegedly cheated on her with transsexual model Ava Sabrina London.
After hearing that, Wilkinson recalls, her brain practically exploded: "Boom! Boom! Boom! When did he do this when you're eight months pregnant?"
The reality star said she felt like she was getting shot.
Other preview scenes show Wilkinson and Baskett arguing over the cheating allegations and the devastated wife accusing, "This marriage is a huge lie."
WATCH THE SHOCKING VIDEO:
Kendra On Top is set to premiere Oct. 3 on WE.