Exclusive
Kendra Wants To 'Capitalize' On Cheating Hubby Hank's Transsexual Scandal -- 'She Loves Him, But Not Sure She Can Get Over The Betrayal'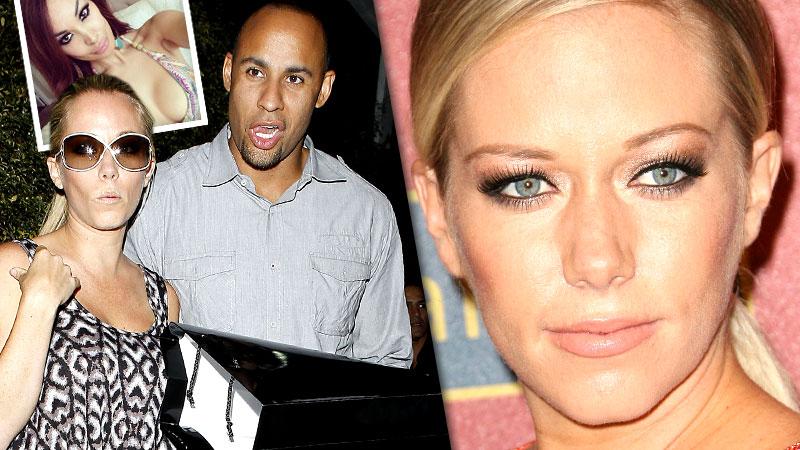 Article continues below advertisement
"Kendra has by no means taken Hank back, but she's at least hearing him out now. Letting him grovel and beg to keep their marriage alive and their family together," the insider told RadarOnline.com.
"The fate of their marriage pretty much lies solely in Kendra's hands right now. She love him, but she's not sure she can get over the betrayal."
In the meantime, Wilkinson, 29, plans to capitalize financially and publicly (after all, she's the victim here!) from the scandal.
"Kendra's a really smart girl. She knows how the business works and she knows how to make lemonade out of lemons," the source said.
"But number one for Kendra is her family. Ultimately she will do what's best for her kids," the source continued, "and that might be keeping their father around. She doesn't know yet. One thing's for sure, the decision to end her marriage is not something she's taking lightly."
Article continues below advertisement
As RadarOnline.com reported on Monday, Baskett's car was spotted in the driveway at the home he shared with Wilkinson before hooking up with transsexual model, Ava Sabrina London, in April.
London passed a polygraph test confirming a graphic sexual encounter with the former NFL star — throwing Wilkinson and Baskett's marriage on the rocks.
"The who, what, when, of the entire cheating thing really threw Kendra for a loop. She was truly blindsided," the source added. "But at the end of the day he's still the father of her children. She has a lot to think about."
Do you think Hank deserves a second chance, or should Kendra cut her losses and move on? Sound off in the comments below…