Kendra Wilkinson Dishes Intimate Details Of How Her 'World Came To An End' After Discovering Hank Baskett Cheated With Transsexual Model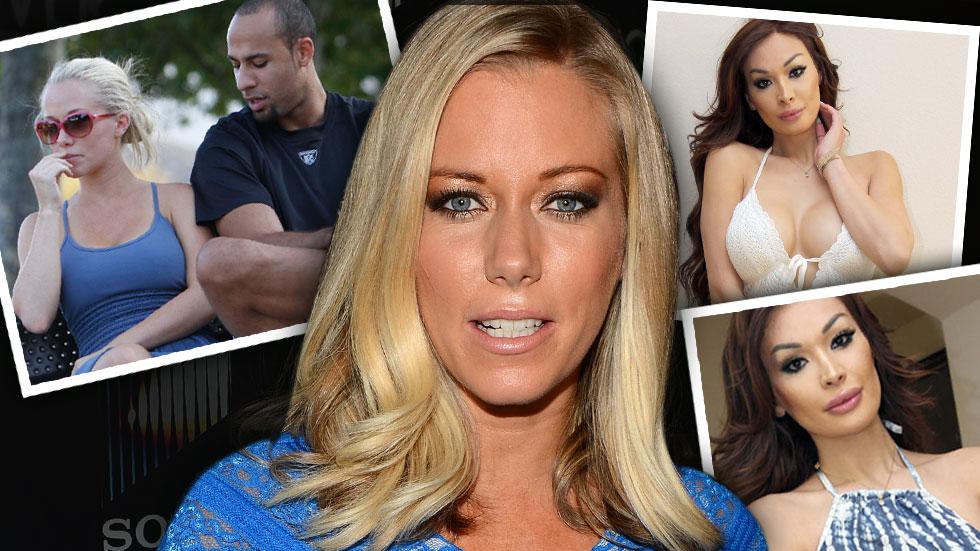 Kendra Wilkinson is finally opening up about the transsexual cheating scandal her husband, Hank Baskett III, got swept up in this summer.
"I'm a person who shares every inch of my soul," the Kendra on Top star tells People in a tell-all interview of that terrible time during which her "world just came to an end."
As RadarOnline broke in a blockbuster exclusive, Baskett strayed with Ava Sabrina London. "I met Hank Baskett probably around the 22nd or 23rd of April this year," London confessed. "He contacted me through a video I had posted on YouTube and we exchanged information."
Article continues below advertisement
"Hank absolutely knew that I was a transsexual and he told me that I was the only transsexual he's ever been with," London claimed to Radar. "He thought I was beautiful."
Wilkson, who had just given birth to her now 4-month-old daughter, Alijah, reveals she got the ugly news in late June after her agent phoned her up to tell her about a strange rumor going around. He explained to Wilkinson that the word was that her former NFL wide receiver husband had cheated with a transsexual.
"I just went, 'Oh my God. Really? Are you sure it's Hank,'" reveals 29-year-old Wilkinson.
She Googled the story and then asked Baskett, 32, if there was any truth to the rumor. "He said, 'No, are you kidding me? This is insane!'" recalls Wilkinson. "So I believed him. We totally brushed it aside. Then later I got a call saying the news was about to drop."
When it did, Wilkinson says she lost it and kicked Baskett, who kept denying the story, out of the house. She then sent their 4-year-old son, Hank Baskett IV, to his parents' home in New Mexico while she cared for little Alijah alone.
Article continues below advertisement
Wilkinson also confirms Radar's exclusive report that she flushed her wedding ring down the toilet. And she admits that Baskett, who still denies he did anything wrong, currently lives in an apartment not far from his family's home.
"I can't have him in the house right now," she explains. "I've come so close to the divorce. I have met with lawyers. But the one thing I can't forget are these two kids."
Though she's hurt, adds Wilkinson, "This is the man that I love so much…I really don't want this marriage to end."
"I don't know what to believe," she continues. "One thing I do know is that Hank isn't gay, and I don't believe he has a transsexual fetish."
Fans will be able to get an even more in-depth peek into the drama when the third season of Wilkinson's show begins airing again on Friday, Oct. 3.
"I hope people watch this, because if you want a real look at what a real marriage looks like, this is it," she says. "You're living my life with me. And I've stayed true to who I am from day one."
Do you think Kendra should have dealt with her anguish off-camera, or was she right to let the show go on? Tell us in the comments.