She's 'Lost Everything': Kendra Hits Rock Bottom After Hank's Alleged Transsexual Affair, Says Brother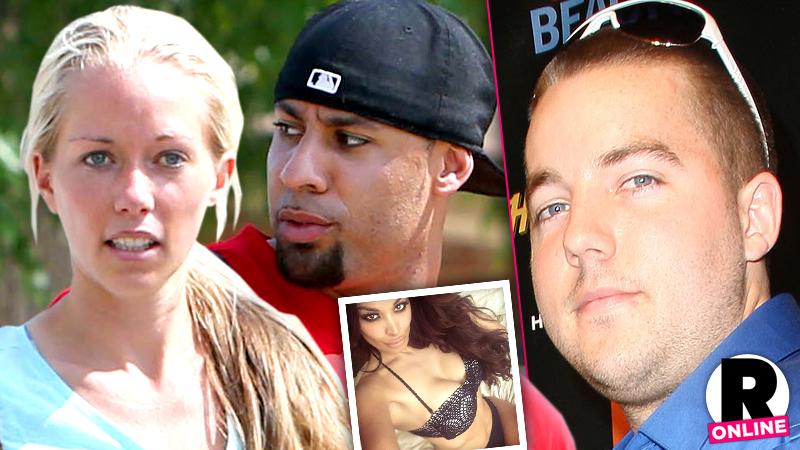 While Hank Baskett's alleged affair with a transsexual shocked the public, Kendra Wilkinson's brother says she immediately believed the reports — and was devastated by it.
Colin Wilkinson, Kendra's younger brother, revealed to Star that he first heard about the scandal June 22 when his grandmother called him "freaking out, screaming." She had informed her grandson that Kendra had called her hysterically crying. The former Playboy playmate then called her estranged mother the next day seeking reconciliation amidst her crisis.
Article continues below advertisement
"It's upsetting – I mean that's my sister," Colin told Star of the situation. "I could see him cheating on Kendra…me being around him for so long, I could probably see him doing something like that. I wouldn't have guessed a tranny, though."
Instead of standing by her husband, Kendra believes the reports of Baskett's alleged affair, according to her brother.
"She definitely thinks it's true. She was bawling her eyes out. She told me that she's lost everything," Colin revealed.
While Kendra is suffering through her husband's transgressions, Colin believes that the ones who will suffer the most in the long run are Kendra and Baskett's children, Hank IV, 4, and Alijah, 8 weeks.
"The kids have to deal with it for the rest of their lives," Colin said. "Now, growing up, everyone will tease them. Those are the real victims of the situation…"
Although Kendra has kicked her husband out of their Calabasas, Calif., home, no one knows for sure whether she'll file for divorce. But Colin gave Star his opinion on the sticky situation.
Article continues below advertisement