Separate Lives! Kendra Reveals Estranged Husband Hank Baskett Living In Apartment, 'Can't Sleep In Same Bed' With Him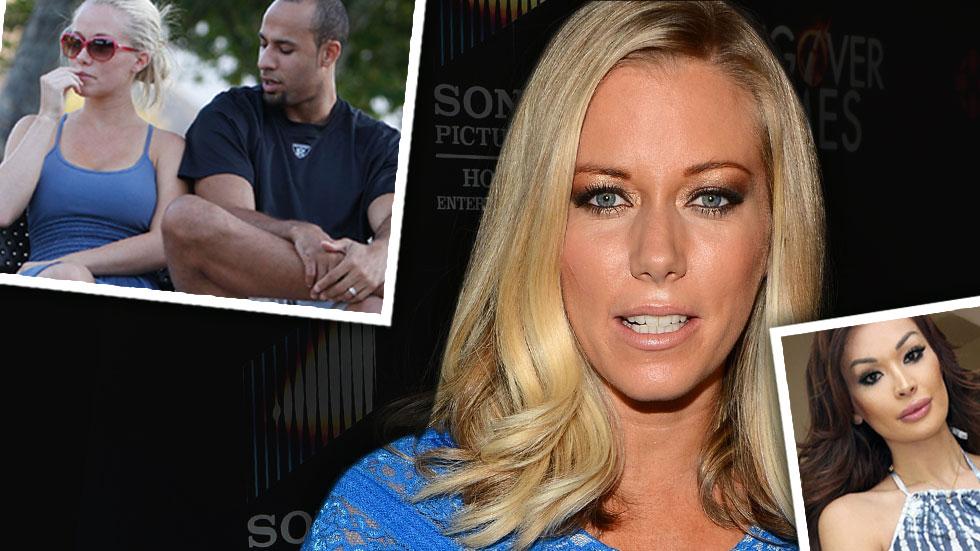 She's been spotted without her ring for quite some time, begging the question are they together or aren't they? But it looks like we'll finally get some answers, as Kendra Wilkinson is opening up about the status of her strained marriage to Hank Baskett.
As RadarOnline.com exclusively revealed earlier this summer, transsexual model Ava Sabrina London claimed she had hooked up with the former NFL player, which led to the former Girls Next Door star flushing her wedding ring down the toilet. But that's not the only fallout that resulted from the alleged affair. Wilkinson has confessed that Baskett has moved out – for now.
Article continues below advertisement
"Hank has an apartment…we cannot sleep in the same bed right now," Wilkinson revealed. "It's just not possible, it's not right yet."
Despite admitting that Baskett sleeps elsewhere for the time being, the former Playboy bunny still hasn't made up her mind regarding the allegations against him.
"I want to believe Hank…I don't want to believe the transsexual," she confessed. "But I have to look at all the facts…wait until Hank is ready to open up."
But like Tori Spelling and Dean McDermott, Wilkinson and Baskett will be using their marriage fallout as a plot for a new reality series that will follow them as they try to mend their broken union.
What do you think of Kendra's confessions? Sound off in the comments below!