'I Look In The Mirror And It's Hard For Me': Giuliana Rancic Makes Shocking Weight Confessions & Denies Eating Disorder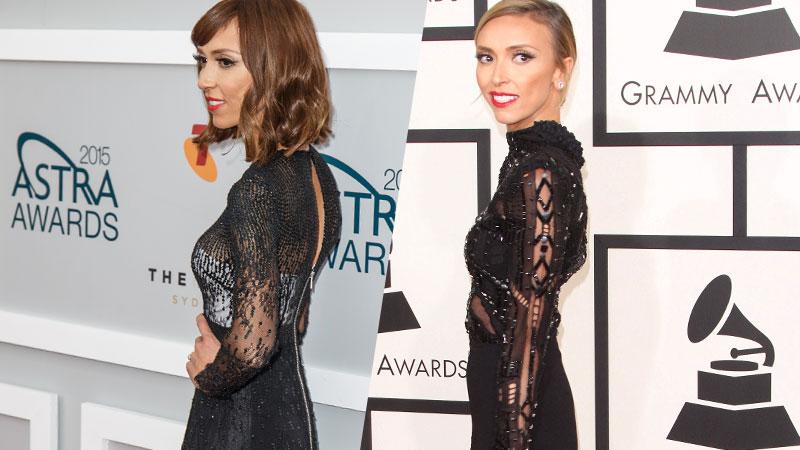 Giuliana Rancic denies having an eating disorder in an emotional interview, saying she's "really thin" because of cancer medication she's been on for the last three years.
The Fashion Police star told People she feels the media focus on her physique has "gotten out of hand," and is "really hurtful" as she remains on an anti-cancer regimen her Denver-based oncologist told her can speed up her metabolism, and make it hard to put on weight.
Article continues below advertisement
"I'm sorry that some people think I'm disgustingly skinny, as they put it, but there's nothing I can do," the 40-year-old told the publication. "I'm lucky that I even have the type of cancer that reacts to the medicine.
"I want to look fit and beautiful and sexy, and I can't ... I look in the mirror and it's hard for me."
The E! beauty said she consumes "a very robust, healthy, balanced diet and dessert almost every night," and usually eats more than her friends.
Saying she's "not hiding from anything," Rancic recalled that she became "concerned" about her weight when she "started noticing that she was eating a lot, but not gaining weight at all."
She said the worst of the backlash came after this year's Golden Globes, when her frail figure was the subject of mass online speculation.
"Some people were saying, 'The cancer is probably back,' and they were accusing me of every eating disorder," she said. "I thought to myself, 'God, if someone really thought I had an eating disorder, what a horrible way to approach it.'
Article continues below advertisement