Giuliana Rancic's Revenge: Embattled 'Fashion Police' Host To Release Shocking Tell-All After Dreadlock Scandal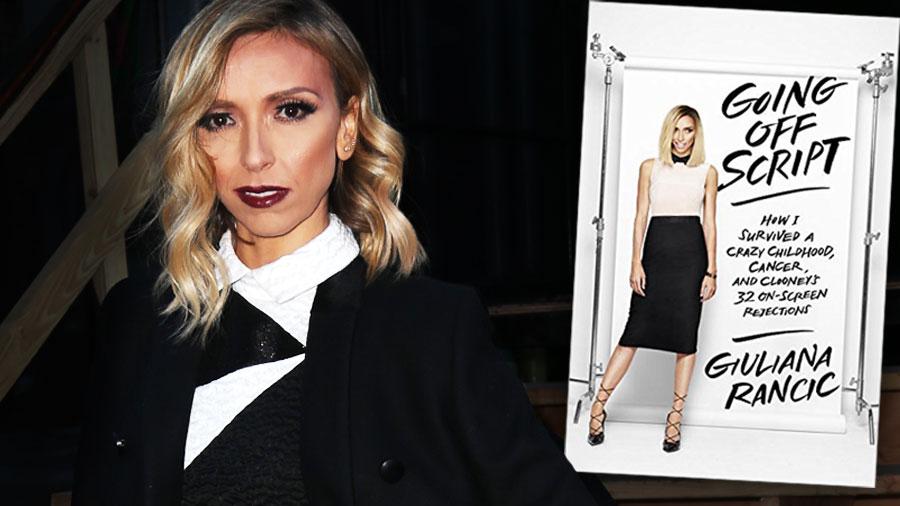 Other than her carefully constructed mea culpa after insulting Zendaya Coleman, Giuliana Rancic has remained mum in the days following her racism scandal.
But the embattled E! News anchor and Fashion Police panelist, 40, will soon spill everything about her life in a new tell-all, RadarOnline.com can report.
Rancic's memoir, Going Off Script: How I Survived a Crazy Childhood, Cancer, and Clooney's 32 On-Screen Rejections will be released on April 7, 2015, according to Crown Publishing Group's Crown Archetype.
Article continues below advertisement
Though the breast cancer survivor and mother of one had a squeaky-clean reputation before claiming Disney actress Coleman smelled like "weed" or "patchouli oil," it seems she secretly was a teen rebel.
"What fans may not know is that she…used to have a bad habit of stealing cars for fun," the book's press release reveals.
Publishers promise the autobiography will prove "you don't always have to follow the rules to get the life you've always dreamed of."
In 2006, Rancic wrote her first book, Think Like a Guy: How to Get a Guy by Thinking Like One. Four years later, she and husband Bill, 43, released I Do, Now What?: Secrets, Stories, and Advice from a Madly-in-Love Couple.
Will you pick up Giuliana's juicy read? Sound off in the comments.