Shockingly Skinny? Giuliana Rancic Not Much Larger Than Her Toddler Tot In New Instagram Pic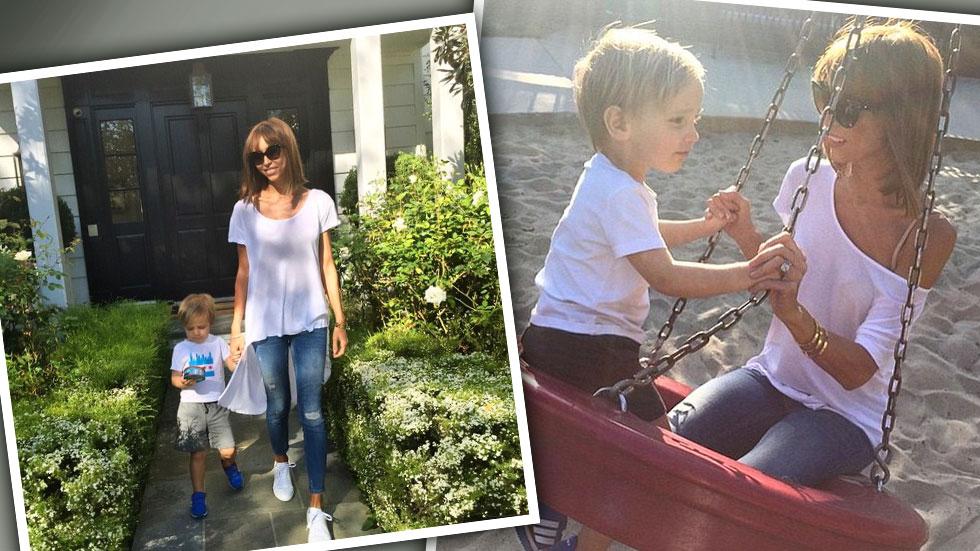 Giuliana Rancic didn't look too much larger than her 2-year Duke in a shot she posted to Instagram Thursday.
The Fashion Police star was pictured sitting in a tire swing with the boy, with a pair of large sunglasses and her shoulders looking particularly bony in a shirt that exposed them.
The pic, which the E! beauty captioned, "It's a good day," was snapped by her hunky husband Bill.
Comments on the Instagram account focused on both Rancic's slim frame, and last month's controversy after she made a snide remark about Zendaya's dreadlocks.
Article continues below advertisement
The 40-year-old, who also wore blue jeans and sneakers on the outing, has stayed mum regarding the ongoing speculation about her petite figure.
"I think the best thing to do, honestly, is not even talk about it," Rancic earlier this month told Daily Mail Australia. "As long as you know the truth, that's all that matters."