Shocking Survival: 2 Victims Of Ariel Castro's Cleveland House Of Horrors To Reflect On Tragic Times With Robin Roberts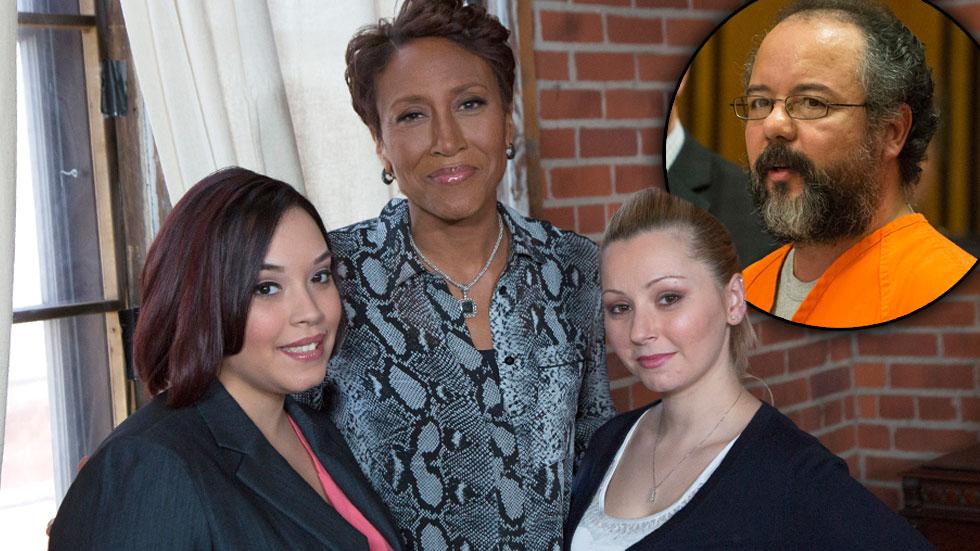 Amanda Berry and Gina DeJesus, two of the three Cleveland women kidnapped and help captive by Ariel Castro, will grant their first broadcast interview to ABC's Robin Roberts.
Berry and DeJesus will speak with Roberts on a special 20/20 Apr. 28, nearly two years to the day (May 6, 2013) the women, with third victim Michelle Knight (who now goes by the name Lilly Rose Lee), were rescued from Castro's basement hell where they were raped, beaten and tortured since the early-2000s.
Article continues below advertisement
The two women "will be asked about the heartbreaking story of their captivity, their dramatic escape," and "how they are rebuilding their lives" in the wake of the longtime trauma in Castro's house of horrors.
The women will also open up about their upcoming book Hope: A Memoir of Survival in Cleveland, which combines more than 1,200 diary pages with news reports about their disappearances. Prior to their harrowing escape, Knight had been missing 11 years (since Aug. 23, 2002), Berry 10 (April 21, 2003), and DeJesus nine (April 2, 2004).
In Sept. 2013, a month after Castro received a sentence of life plus 1,000 years, the 53-year-old kidnapper was found hanging in his cell. The home he imprisoned the women in was later leveled, with a garden put in its place.
Hope: A Memoir of Survival in Cleveland hits stores Apr. 17.