Exclusive
It Happened Before? Nick Gordon Saved Heroin OD Victim With CPR, Eyewitness Claims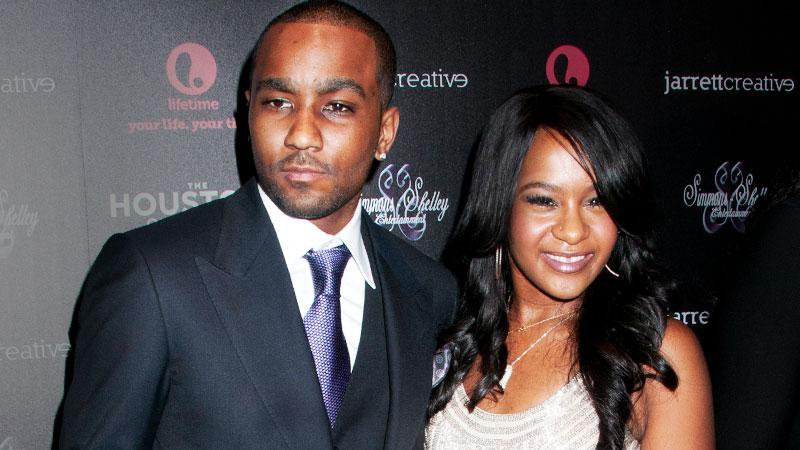 Among the demons that sent Nick Gordon to rehab last week, he claimed, was the fact that he failed to avert disaster twice, by giving both Bobbi Kristina Brown and Whitney Houston unsuccessful CPR when their unconscious bodies were discovered years apart.Though Houston's family has since disputed his claims, RadarOnline.com has learned that sources close to Gordon insist he was adept at the medical technique — and even once saved a friend from a heroin overdose.
Article continues below advertisement
According to an eyewitness, Gordon once swooped in when a friend of the young couple took a near-lethal dose of heroin.
"The person overdosed and he did CPR," an eyewitness told RadarOnline.com, noting the person in question was not Bobbi Kristina. "They stopped breathing and everyone freaked out and Nick gave CPR and he was able to bring them back."
Gordon, currently in rehab, "wasn't freaking out," according to the source. "He was actually very calm. He did it for about three to five minutes."
Ultimately his efforts were successful and the victim did not end up in the hospital.
"No one went to the hospital," said the insider. "It happens a lot and people don't go to the hospital."
"That's part of the life. That's what happens. It's not unusual when you're doing drugs like that. CPR would be administered like it's a Friday night. And I have seen him do it."
It happened so frequently, the source claims, that Brown would sometimes brag about her boyfriend's ability.
Article continues below advertisement
"She'd say, 'He needs to be a surgeon, he needs to be a doctor,'" the source claimed. "She made him out to be God."
And it wasn't just overdose victims that Gordon tried to aid. In the days before Whitney Houston's daughter was found near death in the bathtub of her Georgia townhouse, said the source, Gordon, 24, helped her cope with her unexplained seizures.
"He gave CPR to a friend of mine who had seizures and Krissi said not to worry because he helped her and knows what he's doing," added the source.
And despite the Houston family disputing claims by his mother, Michele Gordon's, that her son tried to save the legendary singer in 2012, Brown's boyfriend perpetuated the supposed tall tale to anyone who would listen.
"I remember him telling me he was either in the room or next door," said the source of the fateful Feb. 11 night Whitney died in the bathtub of her hotel room at the Beverly Hilton. "Krissi was downstairs getting food. They had told me the whole week Whitney was being combative and she wasn't supposed to be by herself. They were by the pool and she wanted to work out, but he Nick didn't want to. She left anyway and he had to get up and follow."
"The assistant stepped out of the bathroom and it was known she wasn't supposed to be by herself," the source added. "It could have only been six to seven minutes and Nick heard the commotion and went to the room and he started giving her CPR. Krissi went to a safe house in Santa Barbara and all she wanted was for Nick to get back to her."
As RadarOnline.com reported, frantic efforts by Gordon and friend Max Lomas were not enough to revive Brown on the morning of January 31, when she was found unconscious in her bathtub. She remains brain dead in an Atlanta hospital.