Exclusive
Nick Gordon Used 'Xanax & Gallons Of Jack Daniels' To Cope With Bobbi Kristina Brown Crisis — Now Facing 3 Months Rehab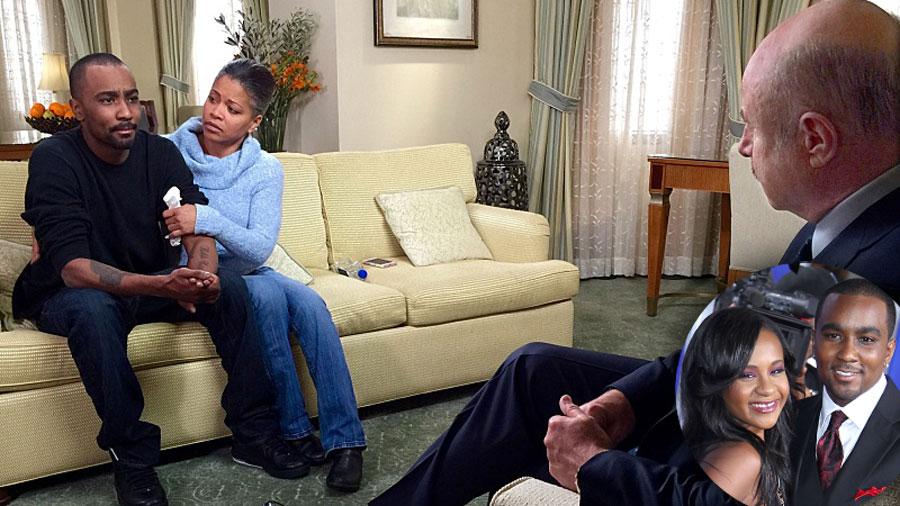 Nick Gordon was on a drug and whiskey-fueled downward spiral before Dr. Phil rescued Bobbi Kristina Brown's boyfriend and sent him to a rehab facility, RadarOnline.com has exclusively learned.
Gordon's desperate tweet on Tuesday — "I'm so hurt I wanna do myself in" — was the turning point, a source close to Gordon tells RadarOnline.com exclusively. It came on the eve of Whitney Houston's daughter's 22nd birthday and more than a month after she was rushed to a hospital.
Article continues below advertisement
Gordon was sad and frustrated about not being able to visit the hospital bedside where Brown is in a medically-induced coma, the insider said, while also facing the pressure of a criminal investigation into his actions in the weeks, days and hours before she was found unresponsive in her bathtub. Adding to the crisis, the family that had sheltered him in the weeks since he was barred from the townhouse he shared with Brown kicked him out of their home Tuesday, sending Gordon to stay in a hotel, the source says.
MORE ON:
Bobbi Kristina Brown
To cope, "Nick was taking Xanax and drinking gallons of Jack Daniels," the source claims.
The offer from Dr. Phil came at Gordon's lowest point, the source says. The TV host and self-help author offered to pay for "the best rehab service that Dr. Phil could find" if he would sit down for an exclusive interview before checking in. As RadarOnline.com reported, no other compensation was given.
The source did not disclose where Gordon's rehab is taking place, but it is for three months.
One immediate sign that he is on the mend is that Gordon's Twitter postings, which grew increasingly sad and desperate leading up to the suicidal message, have stopped. His last tweet was to his comatose girlfriend: "Happy Birthday baby I wish I was there with you to hold you and be by your side"
Dr. Phil's interview with Gordon is set to air on Wednesday, March 11.