Exclusive
Cashing In! Dr. Phil Shells Out For Nick Gordon — Find Out How Much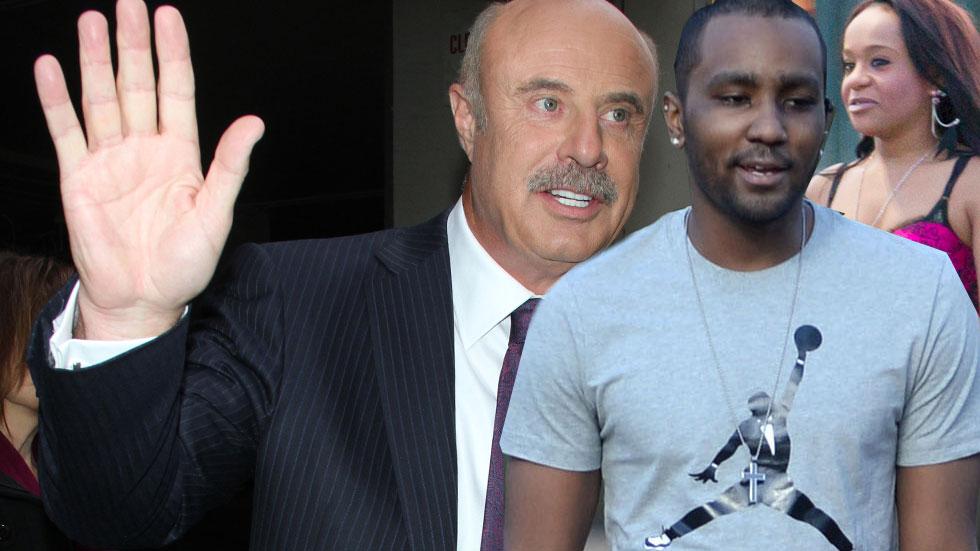 Bobbi Kristina Brown's medical crisis has turned into a money-grubbing opportunity for some of her friends and family — but Nick Gordon is not among them. RadarOnline.com has learned that the man she called her husband won't be making a dime off of his upcoming meeting with TV's Dr. Phil. However, that doesn't mean he'll walk away empty handed.
Gordon raised concerns when he Tweeted a note that read like a suicidal threat earlier this week: "I'm so hurt I wanna do myself in, I know I have to strongsic"
Article continues below advertisement
After that, "His family reached out to Dr. Phil, hoping that he could help Nick during this very dark period," an insider told Radar. "Nick is under intense pressure and not being allowed to visit Bobbi in the hospital is just horrible. Dr. Phil will be conducting an interview with Nick, and he won't be paying for it."
"However, Dr. Phil will be arranging ongoing mental health services for Nick," the source said. "And those services will be paid for by the show."
Gordon has not seen his girlfriend — whose birthday was Wednesday — since she was rushed to an Atlanta hospital after Gordon and a friend found her unresponsive in a bathtub on January 31. Her father Bobby Brown has rejected Gordon's repeated pleas for a visit to her bedside at Emory University Hospital, where she has been in a medically-induced coma for weeks.
"I love you soooooooo much plz wake up," Gordon tweeted earlier this week.
The interview is expected to be filmed in the next several days.
A rep for Dr. Phil didn't immediately respond to request for comment.