Exclusive
Watch The Video! Bobbi Kristina Brown's Friend Goes On Camera About Her Heroin Abuse — Spent $1,000 A Day On Drugs!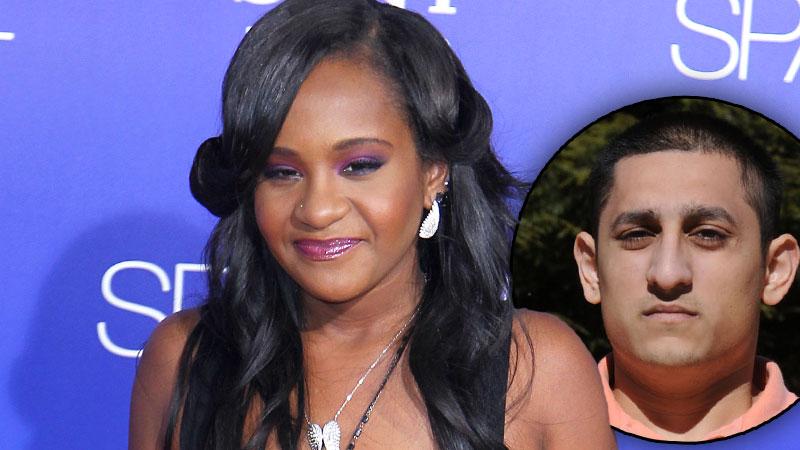 Bobbi Kristina Brown's close friend recently opened up on camera to give a sad and dramatic account of her heavy drug use and tragic life with boyfriend Nick Gordon — and RadarOnline.com has the video.
"They did do some before their mom passed away, but it got really bad when their mom passed away," Steven Stepho says about Brown and Gordon's heroin, Xanax and marijuana usage. RadarOnline obtained the interview with Stepho, who lived in her Roswell, Georgia, home for several months.
Article continues below advertisement
The couple would use the trust fund money Whitney Houston's daughter would get from the late singer's estate to fund their drug habits, spending up to $1,000 a day, Stepho claims: "It was just however much money they had that day or how messed they felt like getting."
Being messed up meant being "knocked out on the bed, passing out," he says. "There's times when they'd burn themselves with a cigarrette and wouldn't even notice."
Along with heroin, Brown "took Xanax for anxiety to go to sleep," Stepho says. "After her mom passed away, she couldn't sleep at night. She got really depressed, really miserable, and she needed drugs to get away from everything."
It was a deadly combination of drugs that has killed some of his friends, he says. "A lot of kids around here have passed way because of Xanax and heroin."
Stepho believes that's why Brown, 22, was unresponsive in her bathtub on January 31. "It knocks you out, it makes you pass out," he says. "Somebody doesn't try to kill themselves in the bathtub."