Friend Who Lived With Bobbi Kristina Tells All! Inside Her Life Of Drugs And Why He Says Nick Gordon Is 'Not A Good Person'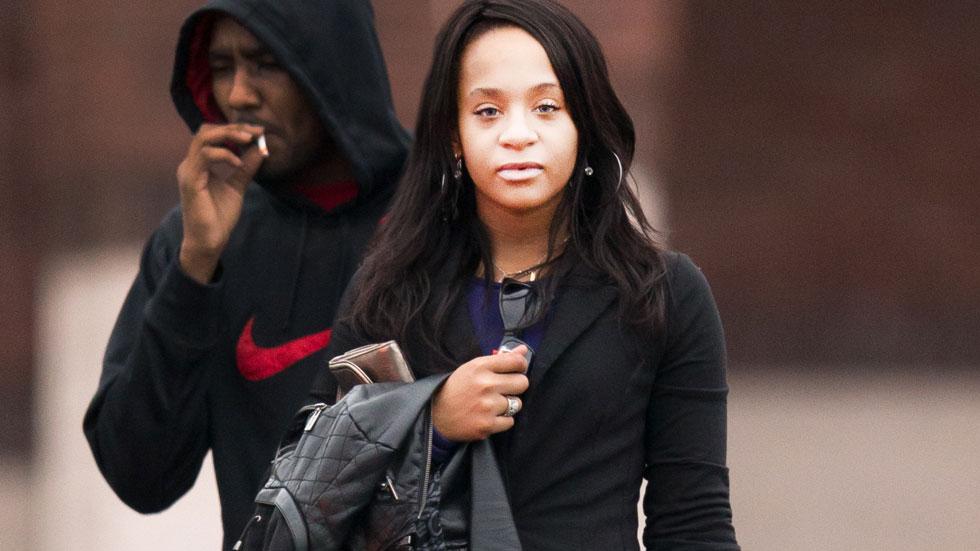 Before Bobbi Kristina Brown ended up in a coma fighting for her life, the daughter of Whitney Houston battled a raging drug addiction and had a tumultuous relationship boyfriend Nick Gordon, according to a pal who lived with the couple.
"Bobbi and Nick would spend a lot on drugs every day, it just depended on how much money they had. It wasn't unusual for them to spend $1,000 a day on drugs," Brown's high-school friend Steven Stepho told The Sun about the couple's daily use of heroin , Xanax, pot and heroin substitute Roxicodone.
Article continues below advertisement
"There were times when it got really bad — they would be completely passed out for hours, just lying there on the bed. There were times when she would be so knocked out she would burn herself with a cigarette and not even notice. She was always covered in cigarette burns."
Even more disturbing is Brown's relationship Gordon, the man she referred to as her husband. "Nick has a really short fuse and would often lose his temper with her. He is not a good person," Stepho said.
"When Whitney died Nick was left with nothing, so he knew he had to control Krissi to get access to the money. She'd do whatever he told her. He was very manipulative and would even use the drugs to control her. They would argue a lot and there were times when he would be violent with her and push her around," claims Stepho.
"When I lived with them for a few months she would often come to me in floods of tears because of how Nick treated her. He'd talk to other girls and go out to strip clubs, which would really upset her. Then he'd shout at her and make everything seem like it was her fault."
"But Krissi really loved him because he was there to fill the gap left by her mother. She was not close to her father and did not have anyone else close to her. Nick knew this and took advantage of it."
Brown remains on life support after a near-drowning incident in her tub on Jan. 31. Police are investigating the situation. Gordon is reportedly in rehab.