Exclusive
Bobbi Kristina Brown's Jailbird BFF Defends Nick Gordon From Behind Bars: He 'Had Nothing To Do With This!'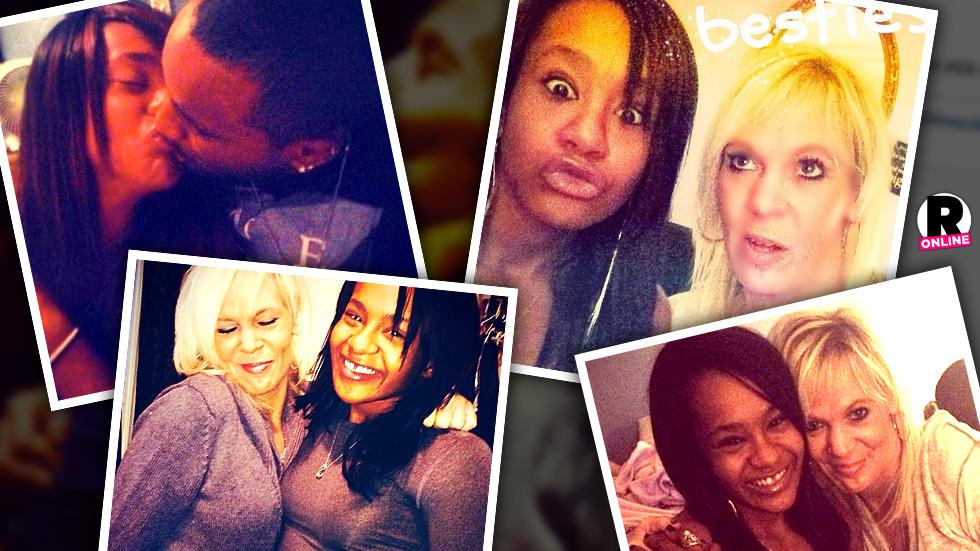 As Nick Gordon continues to fight for the right to see Bobbi Kristina Brown in the hospital, he's getting support from an unlikely place: One of the couple's close friends is speaking out to RadarOnline.com from prison to make a public plea on his behalf, insisting he "had nothing to do with this!"
"You'll never convince me that Nick had anything to do with hurting her," Paige Thompson told RadarOnline.com in an exclusive jailhouse interview. (Indeed, cops have not accused him of any wrongdoing or named him as a suspect in the criminal investigation surrounding Bobbi Kristina's near-drowning.)
Article continues below advertisement
Thompson, 43, who spent a lot of time with the young couple, says Nick's heartbreak and concern over Bobbi Kristina's current critical condition is genuine.
"People fight and argue and sometimes it gets physical, but as far as hurting her in a way… and killing her… no way! He would have nothing to gain really. I would not believe it."
"I don't believe Nick had anything to do with this."
Thompson was in Bobbi Kristina and Gordon's drug circle and was arrested in January 2014 for heroin possession with intent to sell. She's now learning more about Bobbi Kristina's dire condition while incarcerated in Texas.
In recent days, Gordon has taken out his frustration and pain via Twitter about Bobby Brown's objections over being by Bobbi Kristina's bedside: "Let me in the hospital to see my girl and let her hear my voice SHE WILL WAKE UP!!! @REALbkBrown @YFKennedy," Gordon wrote. "If she hears MY voice let me massage her, play her favorite music I believe it will help. If you ask Bobby anything abt he cannot answer."
Article continues below advertisement
Recently Gordon has been the subject of criticism for a perceived lack of cooperation with the police investigation into how Bobbi Kristina was found unconscious in her bathtub Jan. 31: "I've talked to the cops no lawyer," Nick tweeted Monday. "If Roswell Detectives know how to do there sic job everything is cool. #don'tfabricate."
Thompson insisted, "People aren't giving him Nick enough credit. If it was not for him, it would have been a lot worse. I know that sounds crazy because it's already worse!"
Gordon has also expressed regret about not finding -- and saving --Bobbi Kristina from near-drowning much sooner.
"My only regret is not getting to @REALbkBrown faster to give CPR," he posted. "CPR for 10-15min responding officer didn't take over until EMS came it's like re living my worst nightmare!!!! Listen at the end of all this I took care of Whitney Houston and Kriss which was very hard on someone my age. They cried on my shoulders!!!!"
Article continues below advertisement
Thompson agreed the weight on Nick's shoulders to emotionally take care of Whitney and Bobbi Kristina was heavy burden.
"She Krissi was very dependent on Nick. But I don't ever remember seeing or feeling any animosity between them," said Thompson, adding that she received New Year's Eve photos from Bobbi in January.
"People argue, that's going to happen, especially when you're young. She missed her mom. I can't even explain how much she loved her mom. She was very, very devastated after the loss. Her and Nick both, he was devastated also. They called her 'mom' -- they loved her."
"I wouldn't say it consumed her life," she continued. "But you could tell it was hard part of her life."
When asked if they were both abusing hardcore drugs, like heroin, as RadarOnline.com was first to report, Thompson would only comment, "I think they both were lost."
"She Krissi was very loving," Thompson recalled.
"I was her life. She would call me 'mamacita,'" Thompson said, adding that she was with Gordon and Bobbi Kristina in the hours before her arrest last year. "I think she needed her mother, she missed having that figure. I think that from what I can see looking back on things. She was missing something in her life. I think she liked being around me because I'm older. I wasn't a petty 20-year-old."
Article continues below advertisement
She did have some female role models, Thompson said: "I think her aunt Pat Houston is a great woman."
But Paige couldn't say the same about Bobbi Kristina's R&B star father, Bobby Brown, who's banned Gordon from seeing her at Emory University Hospital, where she lies comatose.
"I don't care for her father and I think if she knew what was going on I think she wouldn't be happy about him," she said. "She was kind of more embarrassed about how he acted. I'm sure anybody who grows up in that would see a lot of bad things."
"They were close with her mom and not so much to the dad. Bobby was like a kid from what I understand," she said. "I know he loved her mom and I know he wouldn't get remarried until after she died… that's what she Krissi told me."
Now, seeing her friend brain dead, Thompson wishes she could turn back the clock.
"I can see things so differently now than I did at the time and everything is really sad to me. I wish I could go back to change so many things," said Thompson.
"I've even laid in bed at night bargaining with God -- 'Please don't let her die.' It's a horrible thing that this has happened," she continued. "I wish things could be different. I wish I could take her and hold her tight now and change things. Hindsight is 20-20. I wish I would have taken her far away and protected her and done something."