What Bloody Brawl? Brown & Houston Families Reunite At Hospital For Bobbi Kristina Vigil — 10 Heartbreaking Photos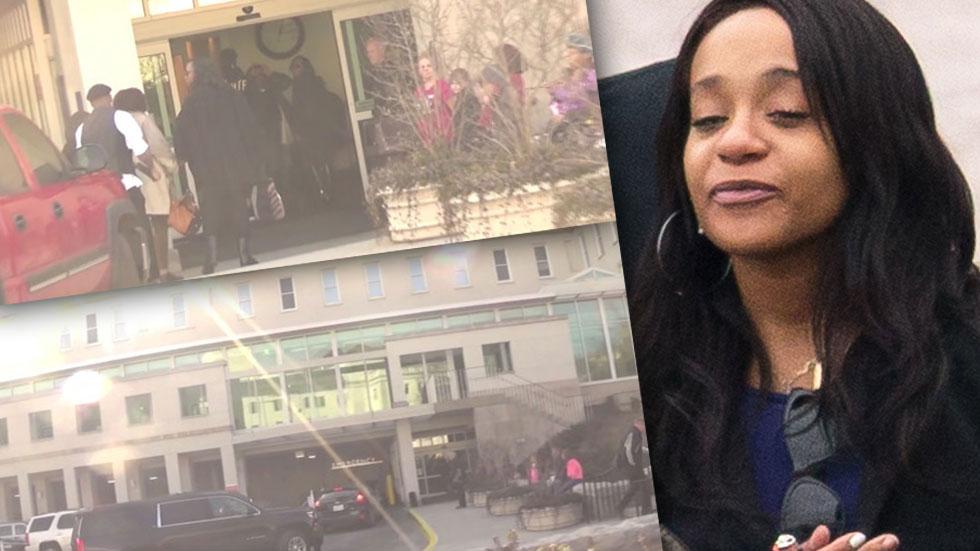 A bloody assault wasn't enough to keep the Brown family from visiting brain dead Bobbi Kristina on Friday afternoon. Just hours after cops were called to their Atlanta hotel over a wild fracas, the family put their differences aside for a visit to the Emory University Hospital, and RadarOnline.com has all the photos.
Article continues below advertisement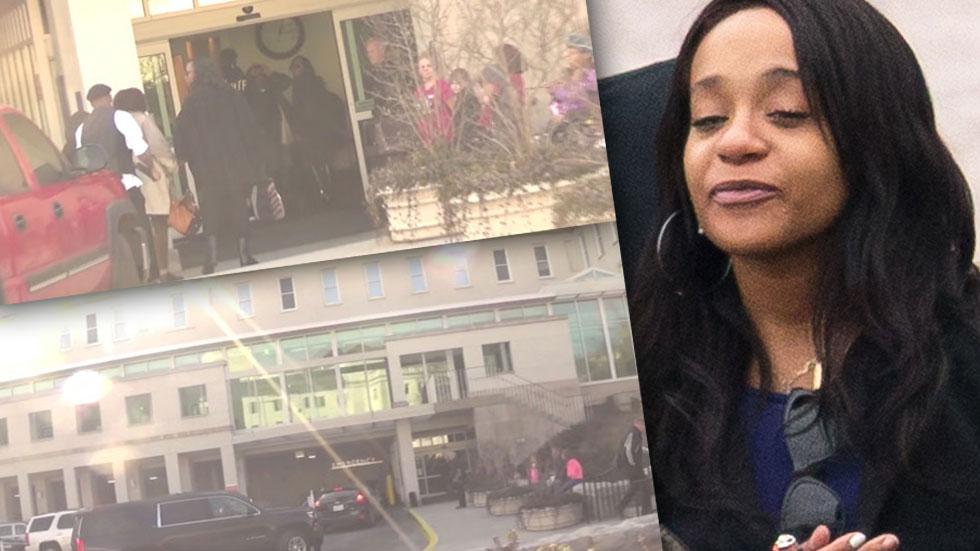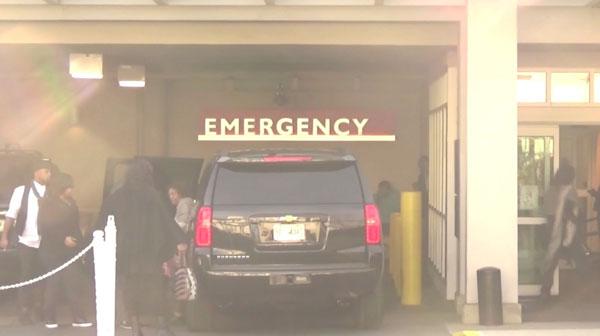 Article continues below advertisement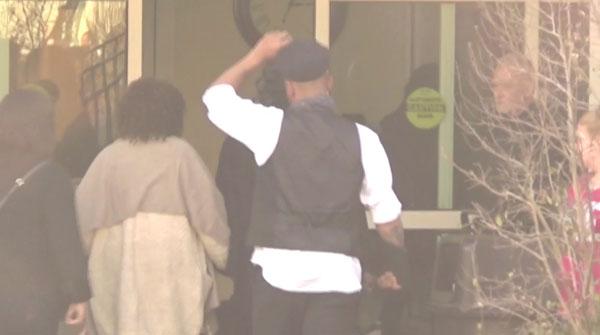 So far, there have been no decisions made regarding her future treatment. Her condition has barely improved since she was discovered face down in a bathtub on January 31.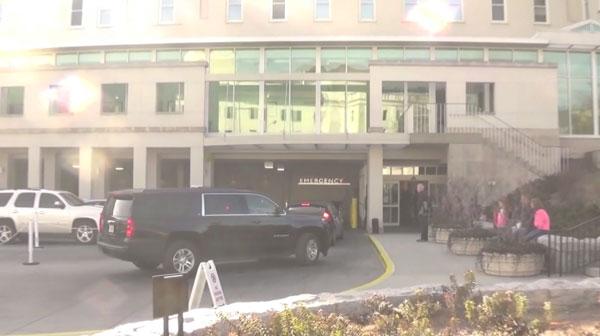 Article continues below advertisement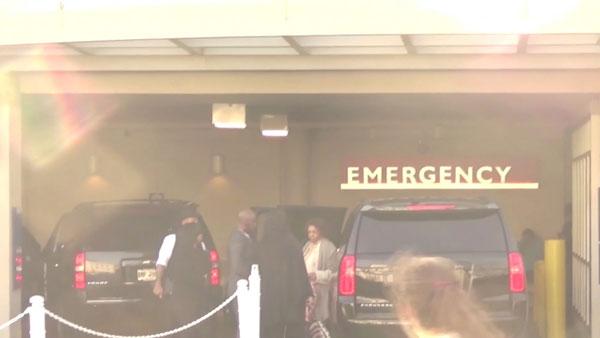 Listen to the 911 call from the Brown family brawl on Thursday night here. "They're having a fight in the bar here," a hotel employee told the operator. "We have a group that's fighting in the bar and they're not leaving."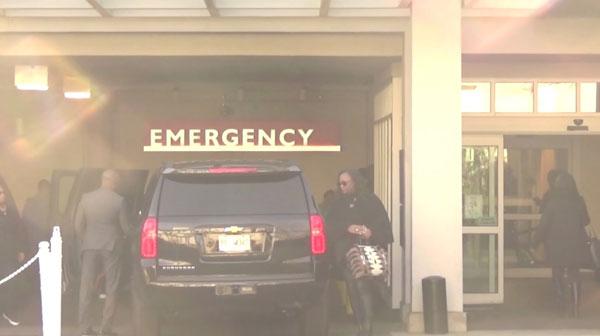 The police report said "Upon arrival, I spoke with Bobby's cousin Mr. Shayne Brown, whom appeared to have a laceration to the left side of his forehead. Mr. Brown stated that he was attending a party for Bobby Brown's birthday. Mr. Brown stated that was an altercation with his mother about a valet parking ticket" near the bar area in the hotel.
Article continues below advertisement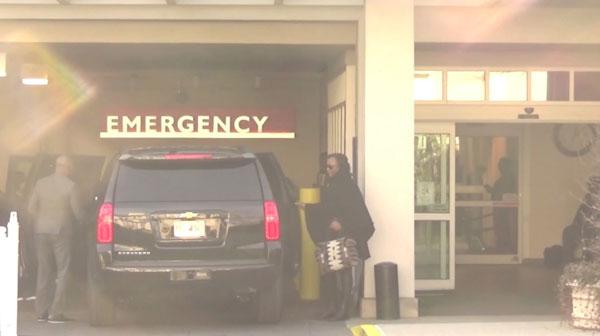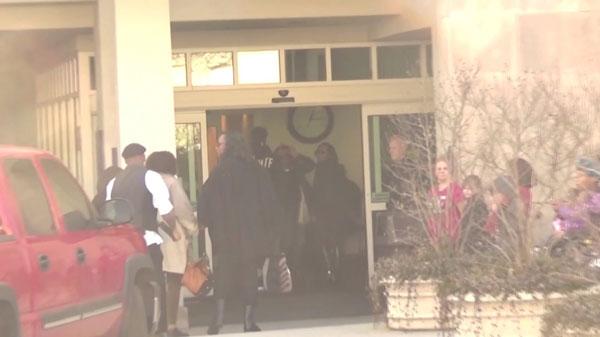 Article continues below advertisement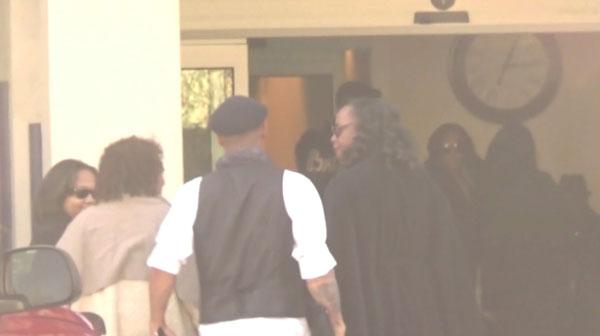 Doctors have "left it up to the family as to how long they want to keep her alive," sources told Fox News earlier this week, adding that Bobbi Kristina's relatives are "refusing to acknowledge the worst-case scenario," and are holding out hope for a miracle.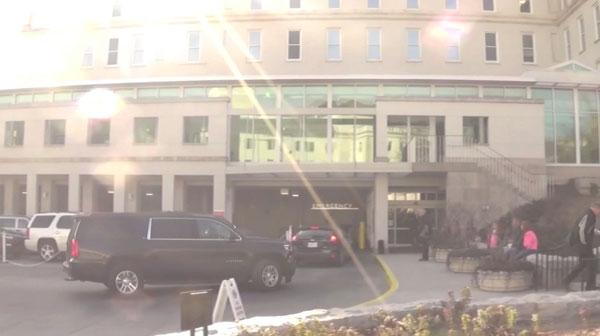 Putting aside their differences, the Brown and Houston families gathered at Emory University Hospital to continue their watch over Bobbi Kristina on Friday.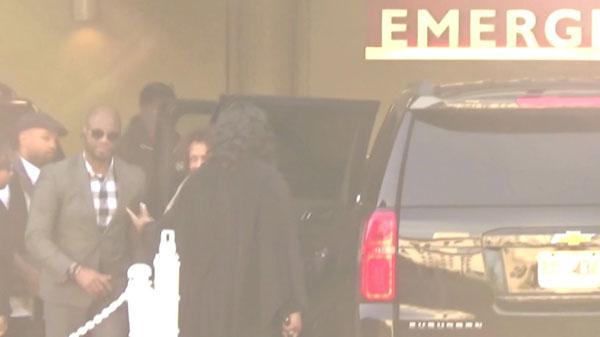 Clive Davis, who helped establish Whitney as a music legend, said he's been in contact with Bobbi Kristina's family, who were "so grateful" to hear from him. The music industry executive told the AP that "it's heartbreaking to see the family go through this pain once again." Speaking to ET, Davis said he's offered "support, solace and prayers" to the show biz family via Houston's sister-in-law Pat. ​