Exclusive
'I Need The Police!' Brown Family Brawl Sparked Frantic 911 Call — Listen To The Audio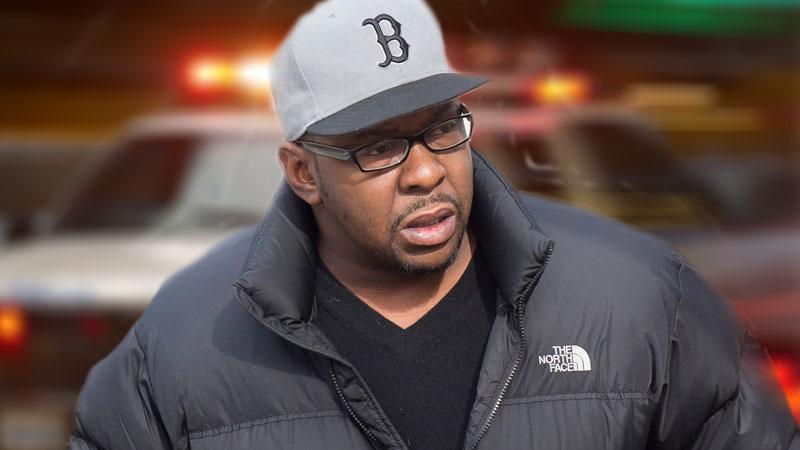 The Brown family's bloody brawl at the W Hotel Atlanta sparked a frantic 911 call from hotel staff, desperate for police assistance,and RadarOnline.com has the shocking audio.
As Radar reported, Bobby Brown's cousin Shayne Brown, and aunt Tina Brown, came to blows over a valet parking ticket following Bobby's birthday gathering at the hotel bar. New 911 call audio proves that hotel staff quickly became concerned.
Article continues below advertisement
"I need the police," hotel employee Adam James told the dispatcher in the one minute, ten second, clip obtained by Radar.
"They're having a fight in the bar here," he continued. "We have a group that's fighting in the bar and they're not leaving."
James told the operator that the group of eight to 10 people fighting had no discernible weapons, but that "they used one of the glasses that I brought as a weapon," and "someone does have a cut on his face."
Police photographed Shayne Brown's injuries at the Grady hospital later that night, but he declined to press charges against his mom.
A hotel spokesperson told Radar, "The hotel is assisting the authorities in their investigation of an incident that took place last night involving several people. As this is an on-going investigation, please direct all questions to the Atlanta Police Department."
Meanwhile, Bobbi Kristina Brown lies brain dead at the Emory University hospital in Atlanta, after being discovered non-responsive in her bathtub on January 31.
For the latest developments, stay with RadarOnline.com.