Bobbi Kristina Brown's Best Friend Was Killed By Heroin OD Before She Drowned – Atlanta Drug Ring Exposed?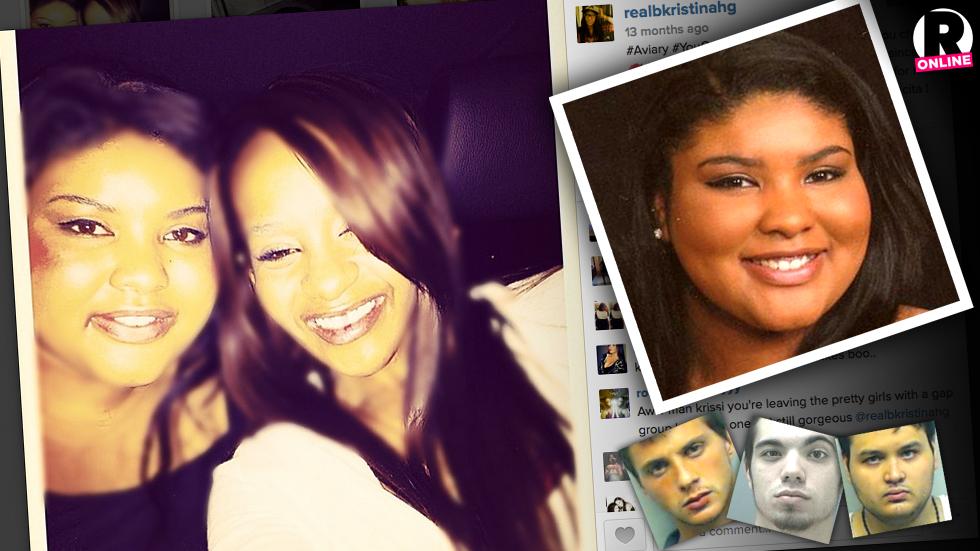 Since Bobbi Kristina Brown was found near death in a bathtub more than two weeks ago, sordid new details have emerged emerged about the 21-year-old's allegedly rampant drug habit. Now, in a shocking new development, RadarOnline.com can exclusively report that the 21-year-old's friends may have a tie to a drug ring in the Atlanta area, as three men have been charged with the heroin overdose death of one of her closest pals!
Article continues below advertisement
According to local reports, Brown's close friend, Chelsea Bennett, tragically passed away last March at the age of 20 after Cory Ben-Hanania allegedly injected her with a lethal dose of extra pure heroin. When she passed out, reports claim, she was left unconscious for 10 hours before anyone called 911.
In an unprecedented court case, set to begin in two weeks, Ben-Hanania and Kevin McCaffrey -- the alleged drug dealer -- have been charged with her murder, while another alleged witness, Sebastian Andrade, has been charged with concealing her death.
Shockingly, RadarOnline.com has learned Brown and Bennett were close friends for years -- and newly-uncovered photos suggest that the two shared a strong bond.
"I love you chels!" Brown posted on Instagram just before Bennett's untimely death. "So much fun with you & have been friends with you since I can remember! Thanks for always being there for me… Ahh adore you mamacita! XO"
Despite Bennett's drug death, any drug use on Brown's part wasn't widely known to those outside her inner circle.
Article continues below advertisement
"Chelsea never spoke of Bobbi Kristina in regards to drug use, but if she knew of something like that with Krissy, she would probably have kept that a secret," a family friend told RadarOnline.com.
After Bennet's death, Brown "was broken by the loss of her friend and I absolutely think it did affect her."
As first reported by RadarOnline.com, a man who admitted to using heroin and crack with Bobbi Kristina -- the same deadly drugs abused by her mother Whitney Houston -- spoke to The National ENQUIRER about her rapid downward spiral.
"Whether heroin or crack — or other drugs — played a role in what happened to her will be determined. But I know how bad off she was in the months before this happened," said the man, whose name was withheld.
The whistleblower was a former classmate of Bobbi Kristina's and claims she started using drugs at 17 and it only escalated to harder drugs in the months after her mom's death in 2012.
"She told me her mother's death 'gutted her.' Those were her exact words," he said.
Article continues below advertisement
In an effort to help solve what really happened to Bobby Brown's daughter in the hours before she was found unresponsive on Jan. 31 in the townhome she shared with co-called husband Nick Gordon, the snitch said Bobbi Kristina concealed the drugs in a "secret vault-like chamber" hidden in her home: "That's where Krissy keeps her drug stash and cash, and also where Nick keeps his guns," the man claimed.
Even though a lawyer for her famous father denied that the 21-year-old had used either heroin or crack, the witness confirmed that he had used drugs multiple times with the reality star and claimed her dealers go by the names 'Steve-O' and 'G.'