Exclusive
Don't Call It A Comeback! Barbara Walters Refusing To Return To Toxic Panel On 'The View' For Ratings Boost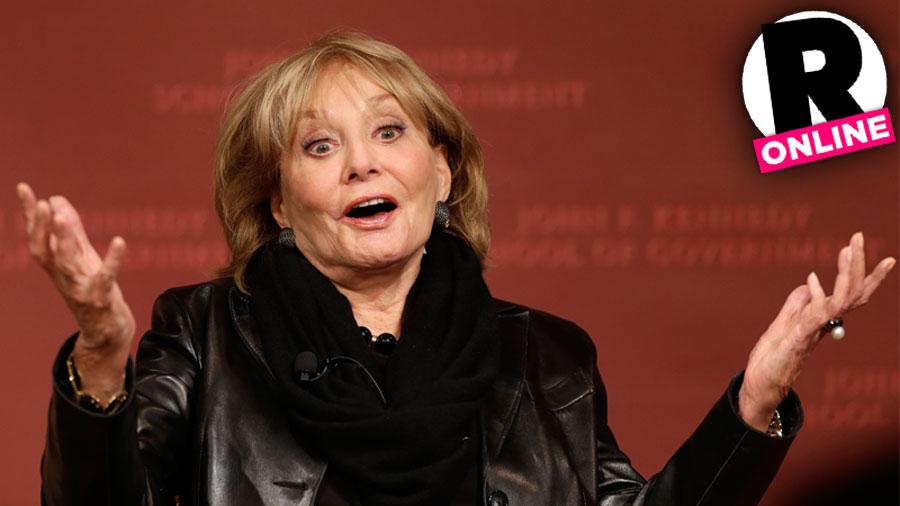 Rosie O'Donnell isn't the only one who's had enough of the negative energy surrounding The View. RadarOnline.com has learned that producers want Barbara Walters to return for a last-ditch effort to save ratings — but she's refusing!
"They've talked about bringing Barbara back for a three-week special in the summer to boost ratings," a show insider told Radar. "But she doesn't want to touch the show. She thinks it's toxic and doesn't need the stress."
Article continues below advertisement
The 85-year-old veteran newswoman left the gabfest she created when she retired last year. But the nature of her exit – and the surprise firing of her longtime executive producer Bill Geddie soon after — left a bad taste in her mouth, said the source.
"She was basically told she needed to leave and the show needed a new look. So out of respect they gave her a long goodbye, but then they disrespected her when they also fired Bill out of the blue," added the source. "Now they are asking her advice, so it's a slap in the face."
"She doesn't want to be a crutch while they figure out plan B," said the source. "She feels like she left on her own terms. She's resisting, but probably will do it."