Rosie O'Donnell Explains Why She Left 'The View' -- 'Something Had To Give'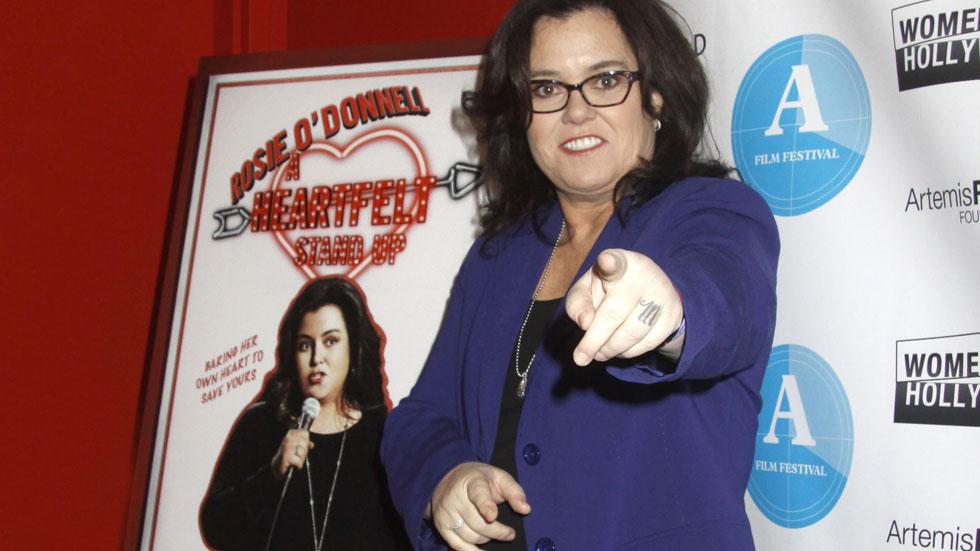 Despite her abrupt departure from The View and her split from wife Michelle Rounds, Rosie O'Donnell was all smiles Saturday while promoting her upcoming HBO special.
"Stress is a major contributing factor to heart disease and heart attacks. You can't really minimize it so I'm having a lot of stressful situations in my family life at the moment and having stressful situations in my work environment, so something had to give," O'Donnell told Entertainment Tonight at the at the Athena Film Festival's premiere of Rosie O'Donnell: A Heartfelt Stand Up.
Article continues below advertisement
PHOTOS: The View's 30 Secrets & Scandals
"Most easy way to accomplish the lessening of the stress is to not go to work for right now," she added but denied that fighting with her co-hosts at The View played a role in her stepping down. "No. This is definitely about my heart. It's about the company of Disney being amazing...When I sat down with them and said, 'Here is the deal, this is what's been going on with me personally and professionally,' they were great... It's not about anybody else.
"It never was and it never will be. Everybody wants a show to work and for it to succeed. But what you want mostly is to take care of your health. You can't produce a documentary telling people here's the way to be healthy and then ignore them."