Is Barbara Walters Following Joy Behar & Elisabeth Hasselbeck Out The Door At 'The View?'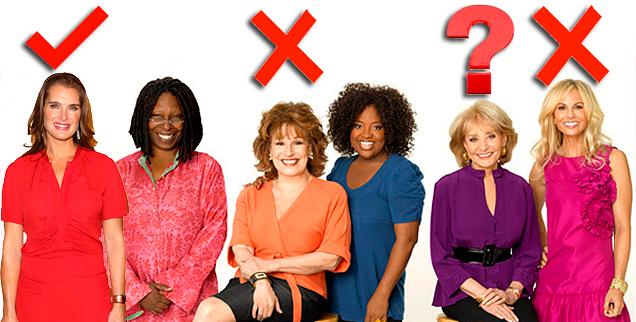 Will Barbara Walters be the next to leave The View?
That's what well placed sources believe is in the cards after a tumultuous week for the ABC morning talk show in which Barbara joyously came back to The View after her hospitalization, but Joy Behar announced her departure, Elisabeth Hasselbeck was reportedly told her contract wouldn't be renewed, and rumors flew that Brooke Shields was being hired as a new co-host for next season.
Article continues below advertisement
Now sources tell the New York Daily News that Barbara, 83, is considering stepping down.
Although the longtime ABC star isn't commenting on the report, Barbara's recent health woes certainly caused concern. And insiders are saying that with all the changes at the talk show, now would be the perfect time for Barbara to step aside.
As RadarOnline has previously reported, Barbara was hospitalized after she fell and cut her head at a Washington party - and then was also diagnosed with a rare case of adult chicken pox.
Upon returning to The View after six weeks, Barbara insisted "after a lot of scratching and rest," she was "fine and healthy."
Now that Joy is leaving, the beloved View ringleader Barbara will be the only co-host remaining from the original panel which launched in 1997.
Meanwhile, Joy, who released a statement to Good Morning America this week confirming that she was leaving the show after 16 years, will discuss her decision to quit on tomorrow's episode.
But what fans want to know is, will Barbara soon follow her out the door?