ABC 'Ready To Abandon Ship' On Poorly-Rated 'The View'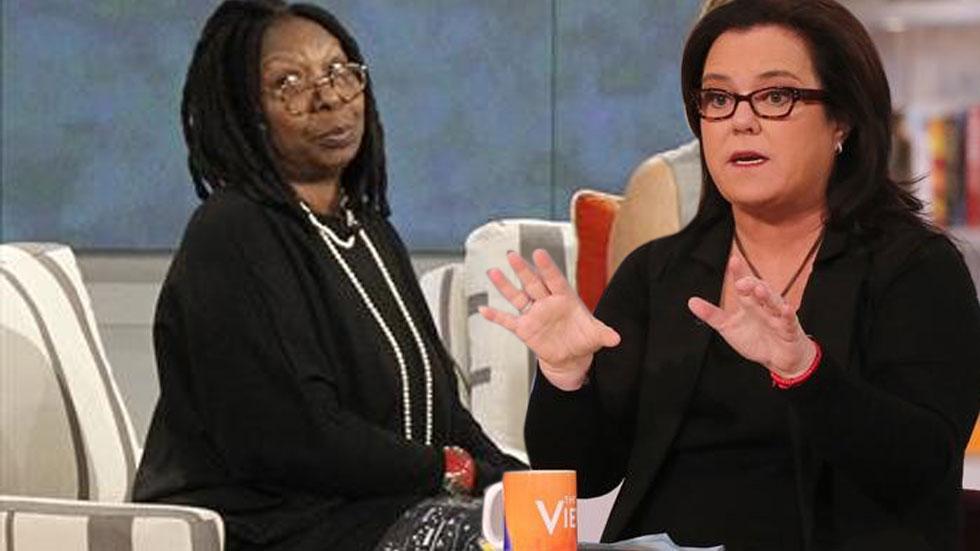 The View's 18th season could be its last, as show sources say that ABC is "ready to abandon ship" on its morning chat-fest, which is reeling from constant on-set tension and sagging ratings.
Insiders tell Mail Online that in its first season without creator Barbara Walters, "The brass at ABC feels like they've tried to do everything possible to breathe new life into this show" and are debating about replacing it with an additional hour of the well-rated Good Morning America.
Article continues below advertisement
"ABC feels it's exhausted their options with The View and now it's time to expand the existing franchise, GMA," the insider said. "They feel that since GMA is already beating NBC's TODAY during the first two hours of the broadcast, why not extend the morning broadcast?"
PHOTOS: The View's 30 Secrets & Scandals
The network has past tinkered with the idea of an extension to their successful morning news program, with the 2012 summer show Good Afternoon America. As The View continues to cause headaches for higher-ups, the idea of bringing it back "is something that's strongly being considered," a separate source said.
Article continues below advertisement
In another revelation of the instability, Wallace last week openly joked she expects to be fired at any given time.
"I feel like every week, they could fire me, like at the end," she said. "I always take all my stuff and my pictures, in case!"
Goldberg, inked to a $5 million annual deal, "is the winner either way" the insider said, as the star has "wanted out of this contract for years, and begged to be let go during the show overhaul last summer.
"To get paid to just go home would make her very happy."
Network reps told the outlet no plans have been made to cancel it.