ABC Producers Looking Into Building 'Time-Out Room,' Where 'The View's' Fiery Stars Whoopi Goldberg & Rosie O'Donnell Could Cool Down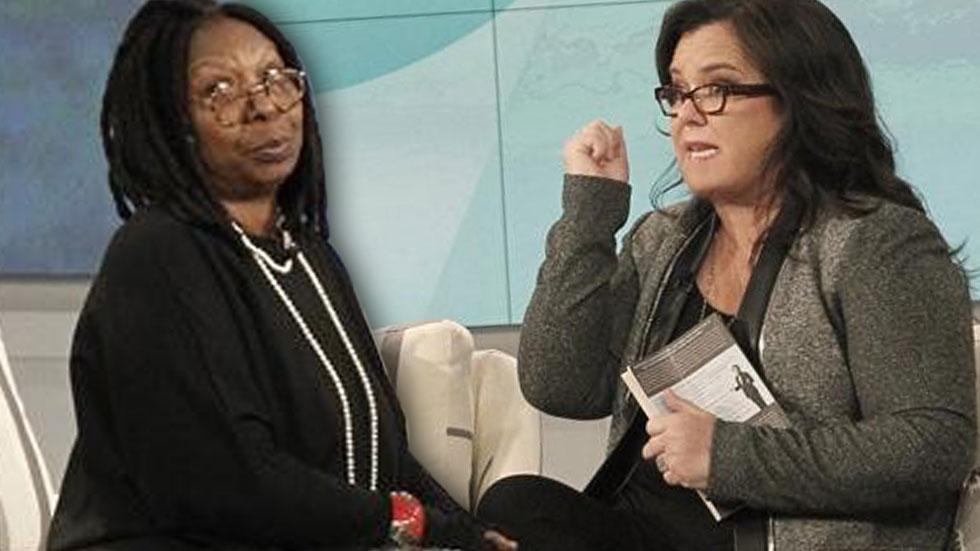 The tension between Rosie O'Donnell and Whoopi Goldberg has hit such a fever pitch, the show's producers are looking to build a "time-out room" where the mercurial stars could retreat to when tempers flare.
An insider told the NY Daily News that the idea for the cool-off room (which would be near the stage) came after the panelists argued in front of the studio audience last week.
"They are even saying they'll paint it white, and they joke it's the 'safe place' in the midst of the drama," the insider told the paper. "Rosie needs an area to tap into her inner peace, and the rest of the cast can use it for a quick unwind during a commercial break, rather than let feelings boil over on set."
Article continues below advertisement
The insider added that "their dressing rooms are not close enough to the set in case of an emergency outburst," and that a cool-off room would function as "semi-private area before the fireworks explode.
In a business full of huge egos, the insider said, the notion of a cool-down room is "not that unusual.
"Talent are notoriously difficult, but maybe not this difficult."
While the A-list attitudes are proving to be a headache for ABC execs, the revamped lineup has buoyed the show's lofty ratings early on, as the gabfest hit a number of watermarks in its' opening week last month.