Exclusive
The New Girl: Rosie O & Whoopi 'Blame' Rosie Perez For 'The View' Ratings Slump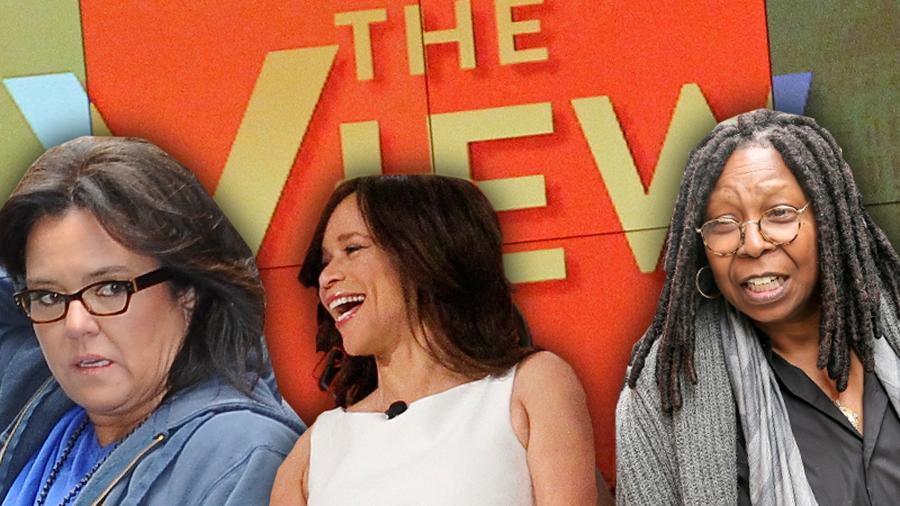 It's not easy being the new girl, especially if you're Rosie Perez! RadarOnline.com can exclusively reveal that the veteran stage and screen star is fed up with the so-called mentoring she's receiving behind the scenes on The View from her co-hosts Whoopi Goldberg and Rosie O'Donnell — while they bash her behind her back!
"Rosie Perez is unhappy on the show — and Whoopi and Rosie are the main reasons why," an insider tells RadarOnline.com.
Article continues below advertisement
Because the morning show is slipping in the ratings, there's been a lot of finger pointing, and Goldberg, 59, and 52-year-old O'Donnell aren't shy about throwing around their opinions on the cause.
As RadarOnline.com previously reported, execs have told the talk show queens to end their feud and now they've actually creating a united front on one thing— the ratings dip isn't their fault!
"They still hate each other, but they realize the show is tanking and they need to try," says the source. "Rosie and Whoopi are blaming Rosie Perez."
The reason? "They say it's because of her signature voice," according to the source.
To correct the "problem," the two have been giving Perez some advice off-camera – even telling her not to laugh so much, continues the insider. "It's said politely, so she doesn't take it personally, but behind the scenes she's hurt by the comments."
According to the source, the women are just grasping at straws, since during testing the White Men Can't Jump actress, 50, has actually been the most popular among the new lineup when it comes to connecting with the audience.
Regardless, Perez is hedging her bets and co-hosting The View isn't the only high-profile gig she's got lined up.
The native New Yorker will soon be starring in Larry David's Broadway play Fish in the Dark, set to begin previews Feb. 2.
"She leaving for her Broadway show soon," said the source, adding that "it will be a much-needed break."