Exclusive
No Secrets! Jeffrey Epstein Victims Demand Judge Make His Controversial Plea Deal Public, Potentially Exposing Prince Andrew & Others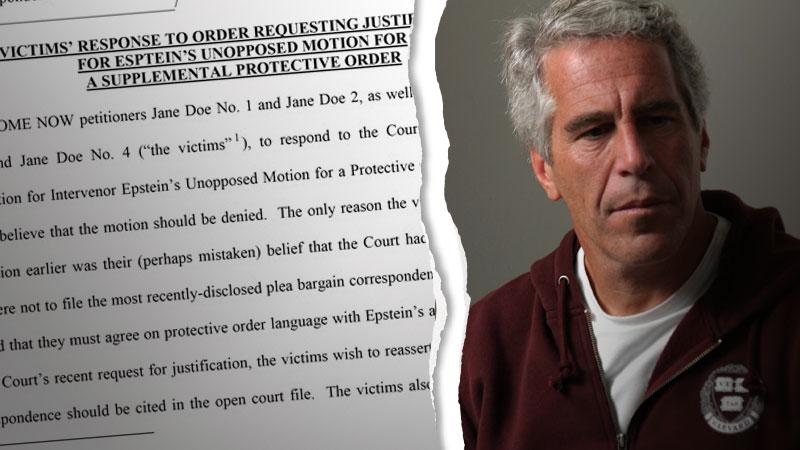 Article continues below advertisement
The women claim that the court "previously ruled that correspondence between prosecutors and defense attorneys in this case was not confidential," and that "parties in this case should be able to cite correspondence regarding the non-prosecution agreement."
As RadarOnline.com reported, Epstein challenged that assertion with his filing yesterday, asking the court to seal correspondence between his attorneys and prosecutors.
But the women state in their new filing that "correspondence between his attorneys and prosecutors is central to this lawsuit. As victims had discussed at length earlier, 'what the defense attorneys and prosecutors discussed and agreed to lies at the heart of this case.' If Epstein's protective order is entered, much of the litigation will essentially have to be carried on in secret."
"The victims have now obtained the full text of correspondence between attorneys and prosecutors," they claim. "As the court knows, the victims have previously alleged that … the defense attorneys pushed prosecutors to agree to a confidentiality provision that illegally kept the non-prosecution agreement secret from the victims — and the public."
Article continues below advertisement
Making it public now would promote "public confidence that these important issues are being handled appropriately by the court," they allege.
As RadarOnline.com reported, Epstein is being sued by several of his victims, who claim that the U.S. Government illegally kept the terms of his plea deal a secret from them, in violation of victims' rights laws.
The terms of that deal have long been the basis of wild speculation, with some reports claiming it included immunity provisions for high-powered Epstein pals like Britain's Prince Andrew and former president Bill Clinton.