Exclusive
'Secret Cameras!' Teen 'Sex Slave' Says Epstein Plotted To 'Blackmail' A-List Pals — Prince Andrew & Clinton Exposed?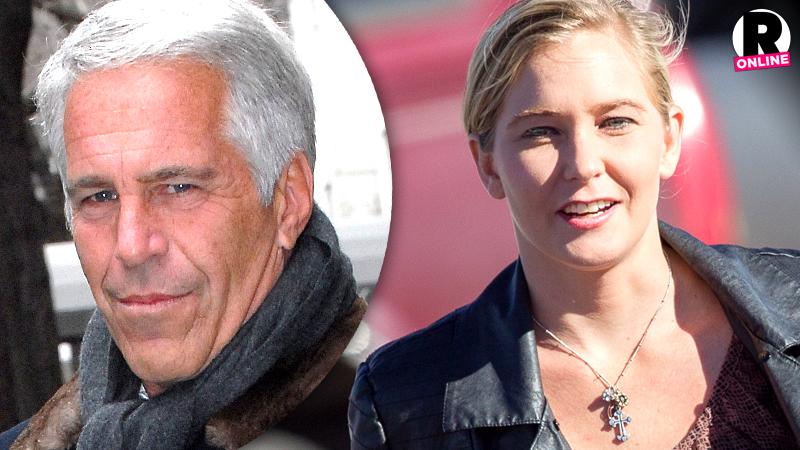 Jeffery Epstein's extensive network of underage "sex slaves" was not just for his own gratification, according to former consort Virginia Roberts. In a bombshell new affidavit obtained by RadarOnline.com, Roberts claimed she was "trafficked" by Prince Andrew's pedophile pal to gather "private information" about her high-powered sex partners — so Epstein could later "blackmail" them.
"In addition to constantly finding underage girls to satisfy their personal desires, Epstein and alleged madame, Ghislaine Maxwell also got girls for Epstein's friends and acquaintances," Roberts alleged in the affidavit. "Epstein specifically told me that the reason for him doing this was so that they would 'owe him,' they would 'be in his pocket,' and he would 'have something on them. I understood him to mean that when someone was in his pocket, they owed him favors. I also understood that Epstein thought he could get leniency if he was ever caught doing anything illegal, or more so that he could escape trouble altogether."
Article continues below advertisement
Following her sex sessions with "powerful men, including politicians and business executives," Roberts claimed, "Epstein required me to describe the sexual events that I had with these men, presumably so that he could potentially blackmail them." In particular, she said, she was told to pay close "attention to the details about what the men wanted, so I could report back to them."
Roberts has claimed she had three separate encounters with British royal Prince Andrew, for example. After one hookup, she said in the affidavit, "I chatted with Epstein about it the next day."
"It was horrible to have to recount all these events … I told Epstein about Andy's sexual interests in feet. Epstein thought it was very funny. Epstein appeared to be collecting private information about Andy."
And if Roberts didn't supply the goods, according to an insider, Epstein could rely on other sources.
A source familiar with the FBI's investigations into the claims told Radar, "Epstein had secret cameras all over the place, including in bathrooms and toilets."