Exclusive
Top-Secret! Billionaire Pedophile Jeffrey Epstein Scrambling To Seal Plea Deal — Protecting Prince Andrew & Bill Clinton?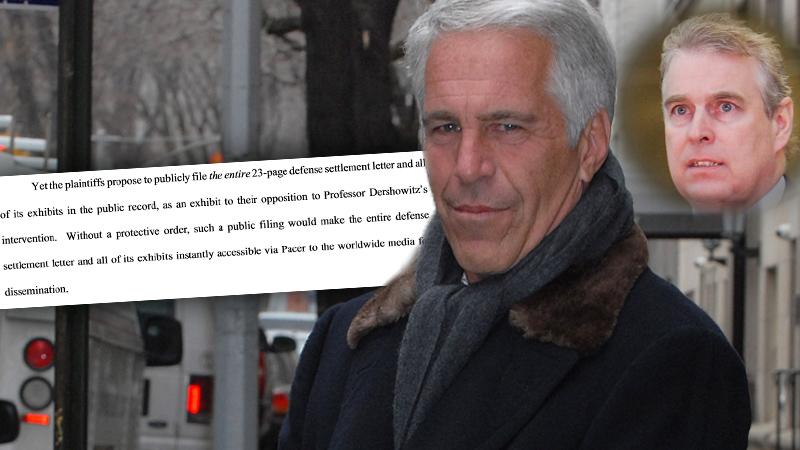 Years of rumors about the explosive nature of billionaire pedophile Jeffrey Epstein's plea deal could finally be put to rest, as attorneys for the plaintiffs in his latest lawsuit have moved to publicize documents related to the deal. But RadarOnline.com has learned that attorneys for Prince Andrew and Bill Clinton's sex offender pal were swift to hit back, insisting that the correspondence must not be admitted to open court.
Article continues below advertisement
According to court documents filed by Epstein's attorneys on January 26 and obtained by Radar, attorneys for the plaintiffs want to enter as an exhibit a "classic plea negotiation letter" that was dated July 2007, two months before the financier's plea deal was finalized. It consists of "23 single-spaced pages, supported by seven separately-appended exhibits," according to Epstein's motion.
His attorneys insist that the document must be sealed, so that the "entire defense settlement letter and all of its exhibits" will be kept from the "worldwide media."
Documents related to plea and settlement negotiations "have been confidential by longstanding tradition in our justice system," the attorneys insist, and "Mr. Epstein and his legal counsel will be irreparably harmed if what are historically confidential plea negotiations are wrongly filed in the public record, making their way around the internet in minutes … "
In particular, they expressed fear that the plea might be obtained by The National ENQUIRER, which has published several exclusives on the unfolding scandal.
Article continues below advertisement
However, Epstein's attorneys noted they are not seeking "a permanent sealing of the correspondence. Rather, the order would operate to temporarily seal the materials, giving all parties and the public a right to unseal" once the issue has been discussed by all parties and the judge.
Why the concern? According to reports, the nature of what's in the plea deal could blow open the unfolding sex scandal once and for all. For years, it's been rumored that Epstein's plea deal included promises of immunity for high-powered friends like Prince Andrew, attorney Alan Dershowitz, and former President Bill Clinton — all of whom have denied any impropriety.
The nature of those negotiations is at the heart of the current lawsuit against Epstein, which was brought by four alleged teen sex abuse victims who claim they were not alerted by the government when they reached the sweetheart deal with Epstein.
Epstein plead guilty to minimal state charges and served 13 months in prison.
Story developing.