No Comment: Angelina Jolie Won't Address Barbs In Sony Scandal, Dishes On Wedding Joy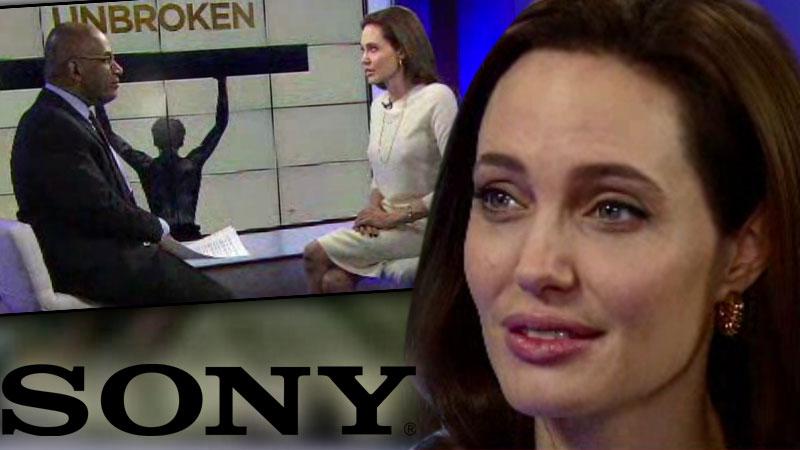 Angelina Jolie had no comment about the scathing comments made about her as revealed in the leaked Sony hacking scandal as the A-lister sat down with the TODAY show's Al Roker on Thursday.
"I asked her … and she didn't want to get into that and we moved on," Roker said of the exchange. (Jolie had a painfully-awkward pow-wow with Amy Pascal, one of the movie execs in the cringeworthy chat, shortly after the leak at an industry event.)
Article continues below advertisement
Jolie, who was sidelined with chicken pox for a few weeks after the embarrassing and offensive sentiments leaked online, credited three of her children — Pax, Shiloh and Maddox — for picking up the family's slack in providing the celeb presence at the premiere of her new film Unbroken.
Watch the video on RadarOnline.com
Visit NBCNews.com for breaking news, world news, and news about the economy
"It was really fun that my kids took the mantle. They took it very seriously when I said, 'You've got to represent mom,'" she said. "They were excited about the mission."
Elsewhere, Jolie, speaking with the U.K.'s Mirror regarding her first four months of marriage with her longtime love, said exchanging vows gave her an "extraordinary feeling," and that adjusting to the new titles has been a welcome change for both spouses.
"It does feel different when you say 'my husband' or 'my wife,' it warms you in a different way and you look at that person a little ­differently," she said.
She said that exchanging vows helped the mega-couple "commit in a deeper way" to one another — not that they felt that it was necessary.
"We felt so complete, and the commitment to children is one that you cannot walk away from, so we already had that commitment.
"It was really that we wanted to re-commit … and we wanted to celebrate the union with our children."