As Angie Stays Home With Chicken Pox, Brad Rallies Shiloh, Maddox & Pax To 'Unbroken' Premiere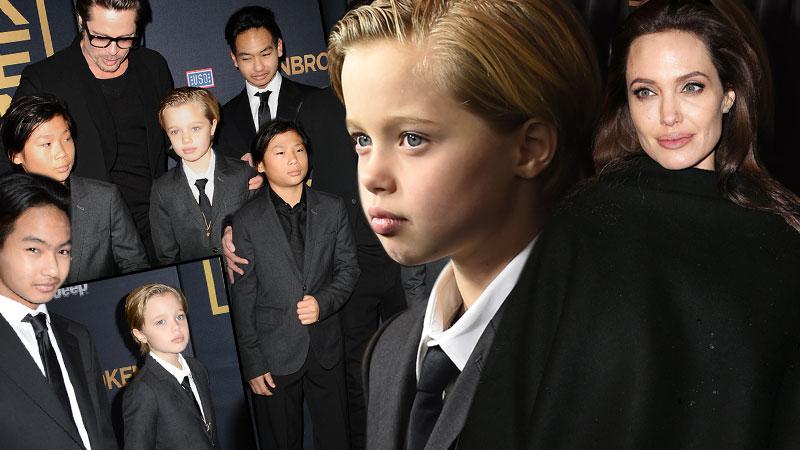 With wife Angelina Jolie sidelined by chicken pox, Brad Pitt attended the Unbroken premiere in her absence and was joined by three of their adorable children -- most strikingly Shiloh, who stole the show in a suit, looking like the mirror image of both of her superstar parents.
Article continues below advertisement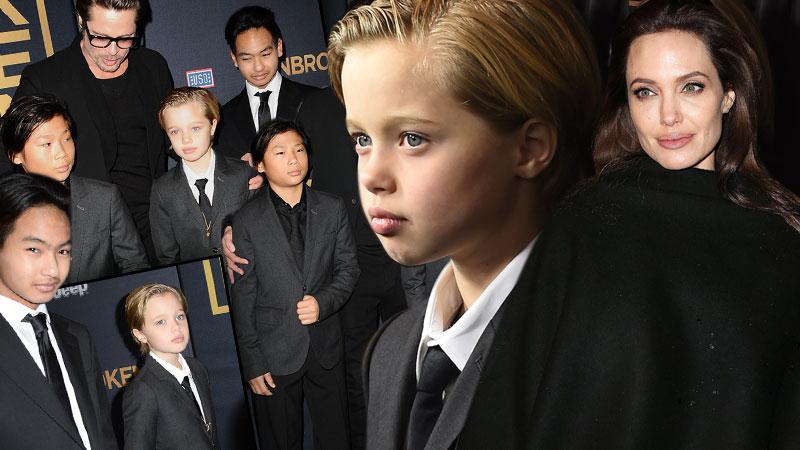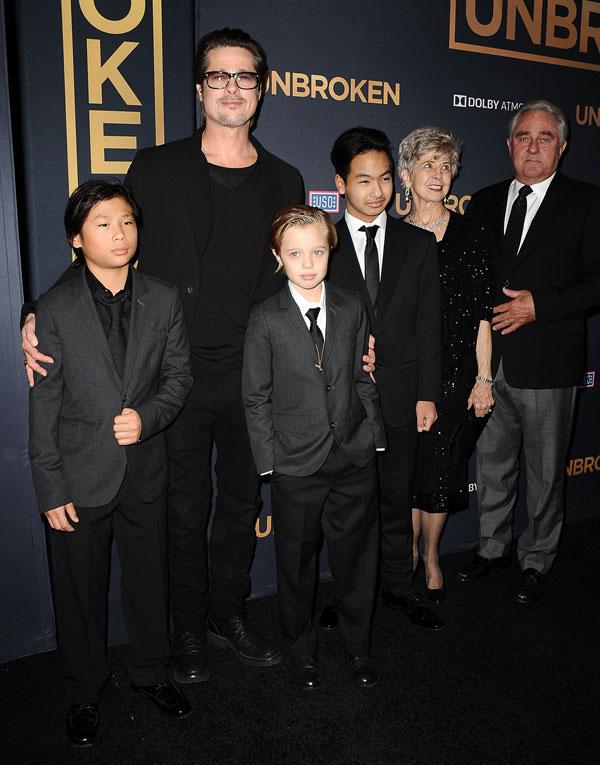 After being snubbed by the Golden Globes and slammed by SONY execs in the explosive email leak, Angelina Jolie's very bad week got even worse — she has chicken pox! The starlet announced she would be unable to attend her upcoming promotion for the Unbroken premiere, and wanted to be clear about why.
Article continues below advertisement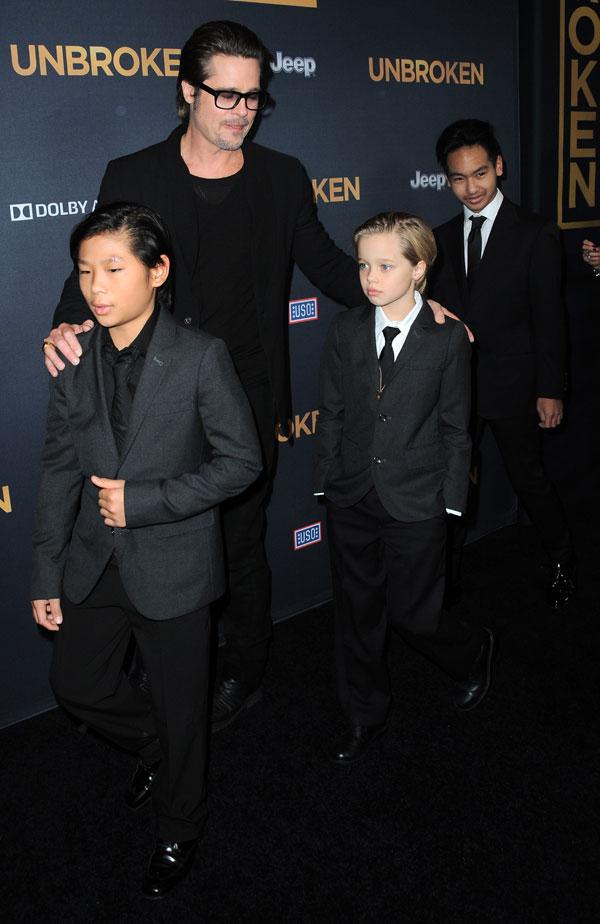 Family to the rescue! Brad Pitt rallied the troops and brought the couple's three children Maddox, Pax and Shiloh Jolie-Pitt in Angie's place.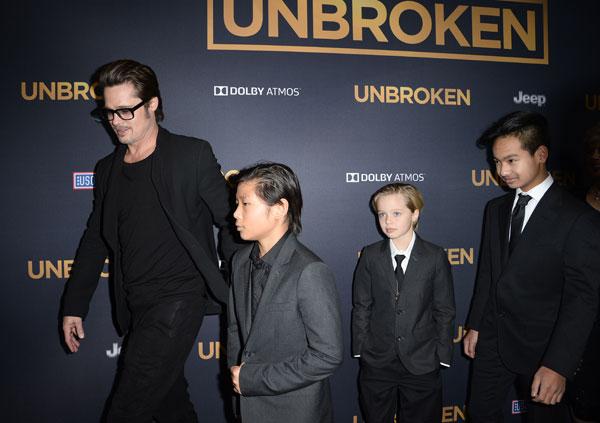 Maddox and Pax looked dapper in perfectly tailored suits.
Article continues below advertisement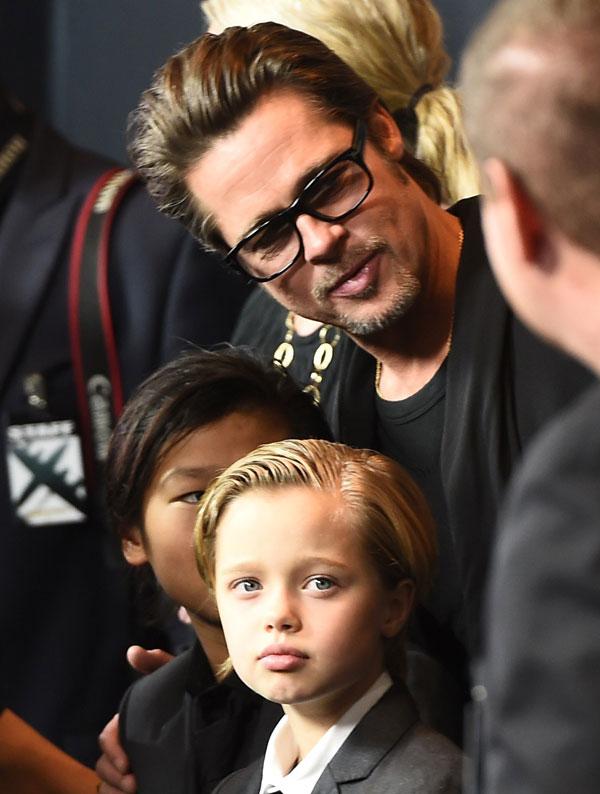 Younger sister Shiloh – can you say beautiful?! – sported a suit of her own, sporting gray and slicking her blonde locks back.
MORE ON:
Shiloh Jolie-Pitt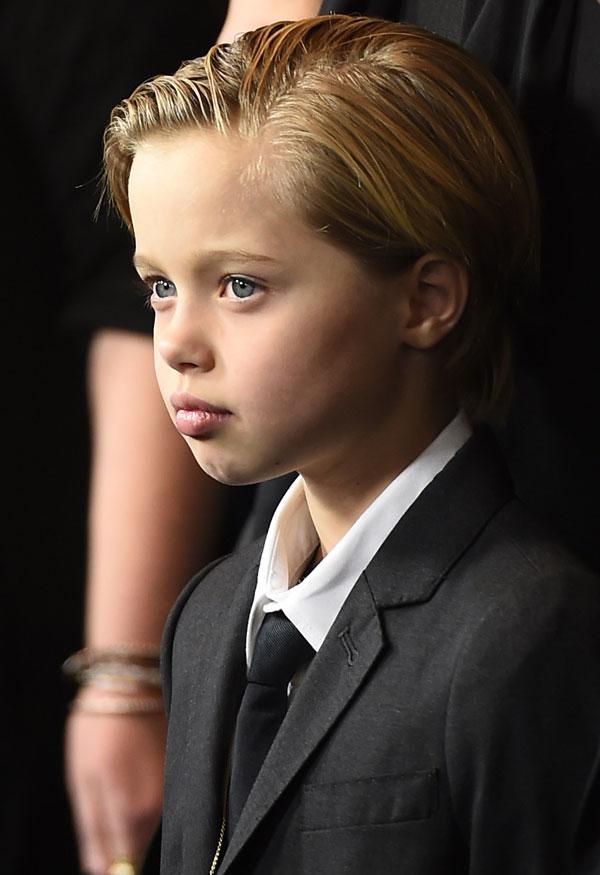 If she isn't a perfect combination of Brangelina, who is?
Article continues below advertisement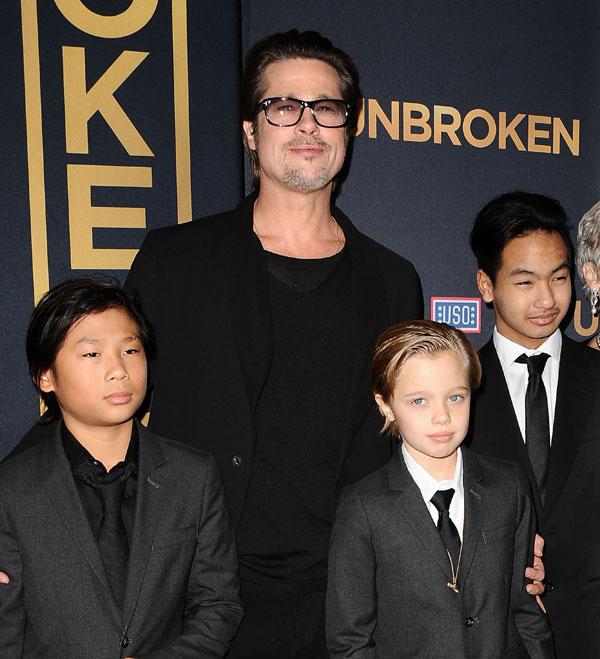 "Her spirits are high," Pitt told E! News at the premiere tonight at the Dolby Theatre in Hollywood of Angie. "A little spotted and a little itchy, but her spirits are high."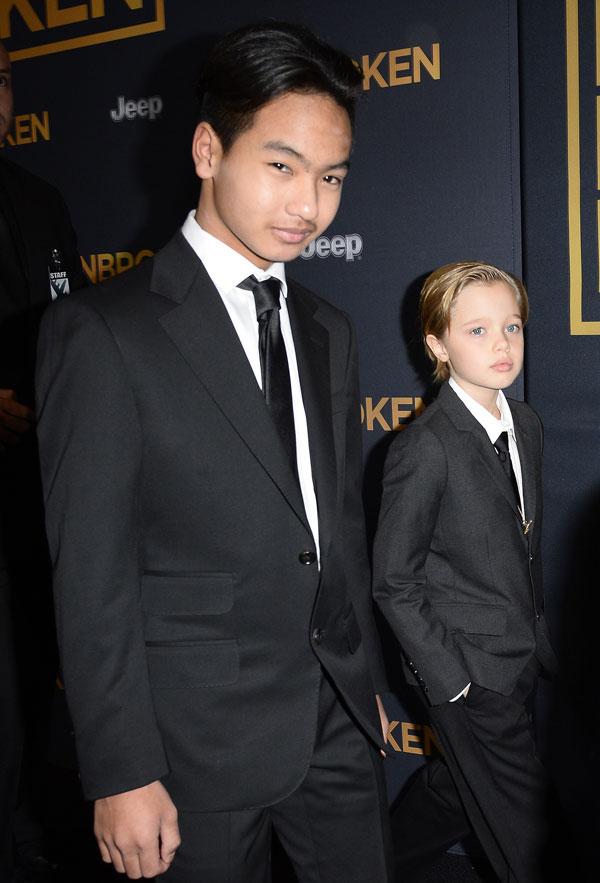 This is one attractive Hollywood family.
Article continues below advertisement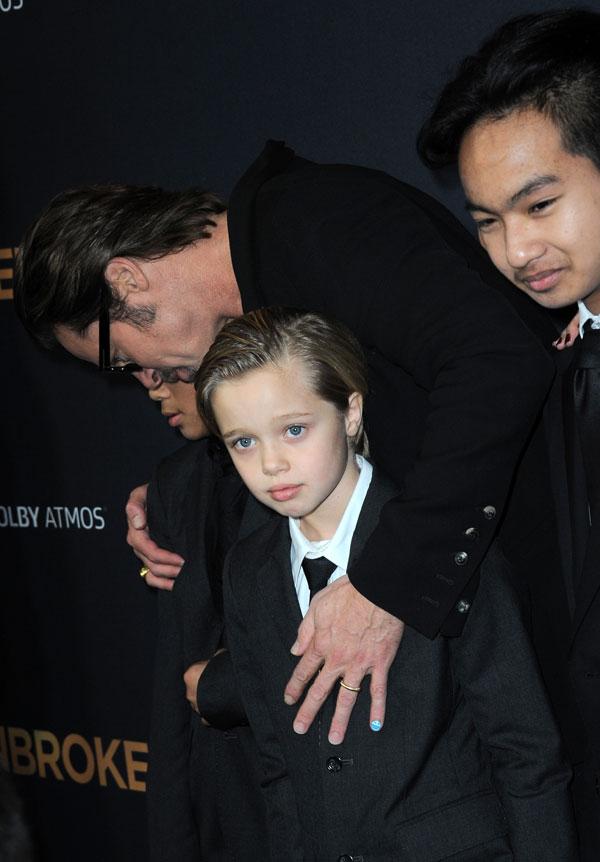 Hunky dad Brad puts a loving hand on his children as they pose for the red carpet event.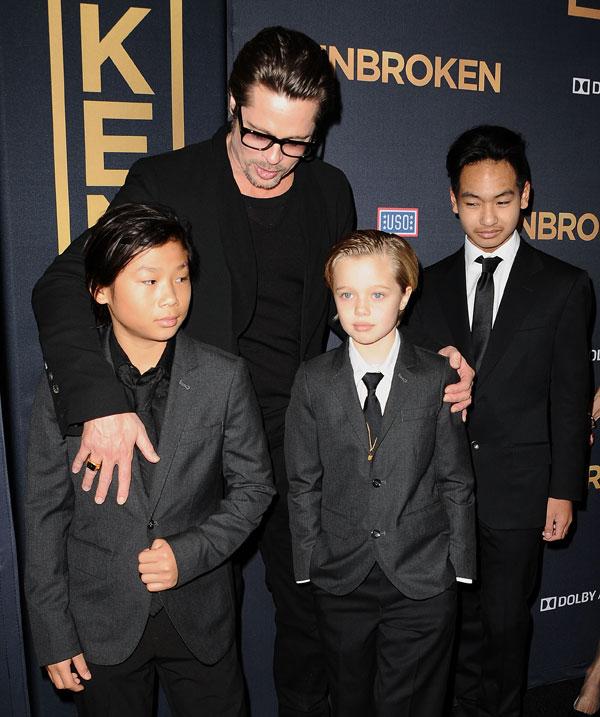 Angie must be giddy (and itchy), watching her family's support from home. What a close clan!