Honeymoon's Over! Newlyweds Brad Pitt & Angelina Jolie Caught Fighting On Hotel Balcony In Sydney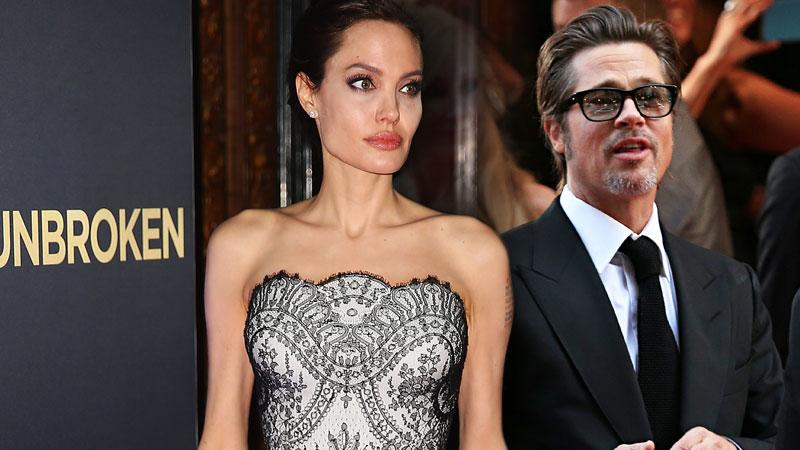 Brad Pitt and Angelina Jolie have only been married for three months, but it seems that the A-list couple is already at each other's throats.
While in Australia to promote Jolie's latest film Unbroken, the couple were caught on camera having a blowout fight on the balcony of their Sydney hotel room last Monday, according to Australia's Woman's Day.
In the tell-tale photos, Pitt, 50, is seen throwing his arms up in the air.
Article continues below advertisement
"Brad downed a Crown Lager at the early hour of 10 am and the pair were both seen clutching cigarettes as their intense discussion raged on," an onlooker told the magazine. "Angelina, meanwhile, appeared to be tired, upset and defeated."
Although the couple arrived together at Sydney State Theater later that same day for the premiere of the film, they continued to display clear signs of marital discord.
"Brad busied himself signing autographs, while Ang focused on speaking to the assembled media on the other side of the road," the magazine said. "At one point they crossed paths and briefly hugged and kissed."
The move was described by one onlooker as "stiff."
When 39-year-old Jolie was asked by reporters about married life, she said, "It makes us happy to be married, if that makes any sense. I don't think we needed it but it feels… he's my husband."
What do you think Brad Pitt and Angelina Jolie were fighting about? Let us know in the comments below.