Exclusive
Angelina Jolie's Demons Revealed: A Secret Hospital Stay, Self-Harm, & Incest Rumors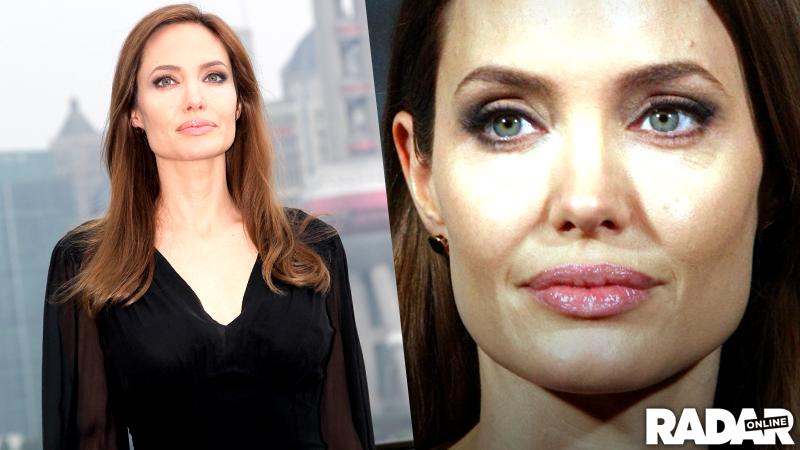 Angelina Jolie's former caregiver is speaking out on the record for the first time ever, and exclusively exposes some of the A-list actress' darkest demons to RadarOnline.com.
The family friend is blowing the lid off some of Jolie's deepest secrets, including a hush-hush hospital stay, self-harm and incest rumors.
"She just liked that little bit of pain. She liked that edge," Cis Rundle — who came into Jolie's life in the 70s when her best friend and Jolie's mother, Marcheline Bertrand, needed help with her 3-year-old daughter — told RadarOnline.com, revealing that that actress loved to dip her fingers in wax.
Article continues below advertisement
"She was a wild child. I knew she was always going to be a force to be reckoned with."
And a force she was — with many public stories coming out over the years about Jolie's bizarre and dark behavior, but Rundle reveals there's even more.
"I carried her into the hospital. She was in that anorexic stage…it was one of her stages. She didn't stay, it got worked out," Rundle said.
"But Marcheline got scared that she wasn't eating."
Rundle said Jolie didn't fit in at Beverly Hills High School because she wasn't into all the cliques and the kids would make fun of her big (now trademark!) lips.
"She didn't really like Beverly Hills High School… They used to call her 'Ubangi Lips,'" Rundle recalled.
"They made fun of her because of her lips and the girls were mean to her. She has these broad shoulders and long legs, she moved like a gazelle."
Article continues below advertisement
And when Jolie infamously kissed her brother, James Haven, on the lips while walking the red carpet at the Oscars in 2001, society screamed incest, but Rundle explains what it really meant.
"The day she kissed Jamie at the Oscars, it was the first day Marcheline was treated for cancer. They left the hospital together and got ready together," she said.
"Nobody in the world knew that they spent the day in the hospital. It was like, 'Look where we're at now.' But the world saw something incestual. It was meant to be 'Here we are.' They only ever had each other. They had a very tight relationship with each other and their mother."
Rundle tells RadarOnline.com she was a caregiver to Jolie for eight years and cherishes every moment she had with the family.
"She knows I love her unconditionally. I was with them for eight years for almost every day of my life," she concluded.
"I cherish every moment I got to be with her. I'm so proud of her."