Exclusive
Sony Scandal: New Claims 'American Hustle' Director David O. Russell 'Abused' Amy Adams & 'Frightened' Cast On Set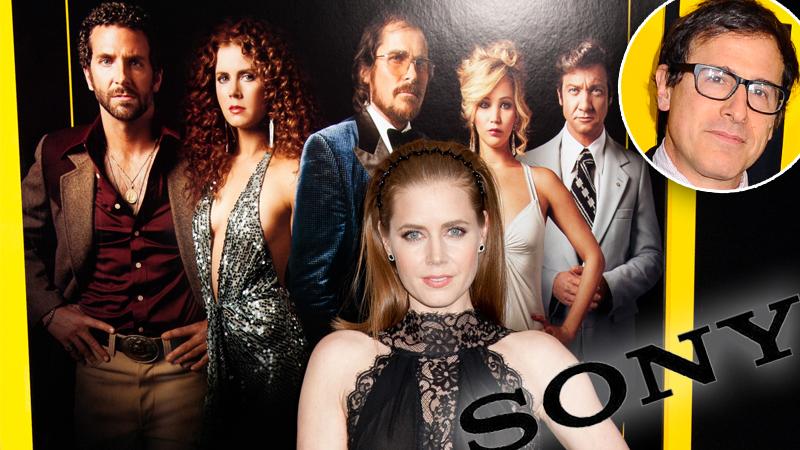 The dark side of Hollywood continues to come to light in the Sony email hacking scandal. In the latest round, RadarOnline.com has learned that director David O. Russell has been accused of "lunatic behavior" that frightened the cast and crew on the American Hustle set.
The claims were made in an email leaked this week by hackers who threatened terror attacks unless Sony cancelled plans to release The Interview, a comedy about the assassination of North Korea's dictator. (Sony announced Wednesday afternoon that the film's Christmas debut would be delayed indefinitely.)
Article continues below advertisement
The explosive note was sent to Sony Pictures Chairman Michael Lynton by Jonathan Alter, a veteran journalist and close friend of Lynton's, who now produces Alpha House for Amazon.
"I know Russell is brilliant but we have someone on our show who worked closely with him on American Hustle," Alter began. "And not only are the stories about him reforming himself total bulls—t but the new stories of his abuse and lunatic behavior are extreme even by Hollywood standards."
While Russell "behaved on The Fighter but acted so crazy on Hustle that it's another Clooney situation where a lot of people won't work with him again," he claimed.
"He grabbed one guy by the collar, cursed out people repeatedly in front of others and so abused Amy Adams that Christian Bale got in his face and told him to stop acting like an asshole," Atler alleged. "He treated the crew like s—t, demanded his own bathroom at all times and frightened people, as he famously had on Three Kings."
Article continues below advertisement
Lynton replied, "Not sure what you are asking here?"
"Not asking anything," Alter said. "Just figured you might not always get the Intell you need if you were considering signing him for another film."
Another e-mail thread found in Sony Pictures Co-chair Amy Pascal's inbox revealed Pascal and another Sony exec joking about a 2011 incident in which Russell allegedly groped his then-teen transgendered niece.