Angelina Jolie & Amy Pascal Share An Awkward Moment After Sony Hacking Scandal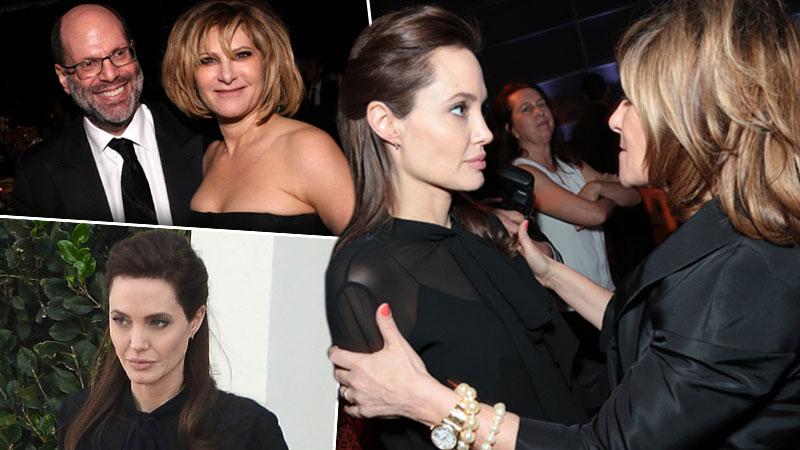 This might just be one of the most awkward Hollywood run-ins captured on camera.
Article continues below advertisement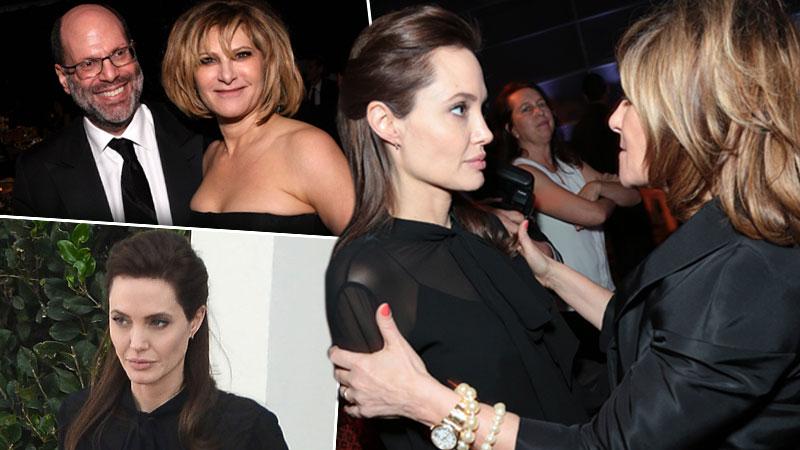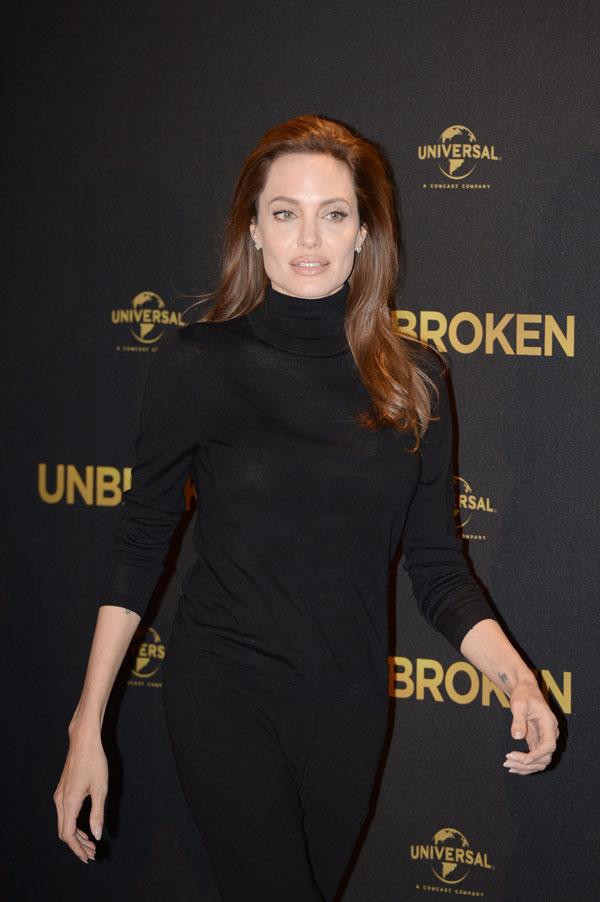 Article continues below advertisement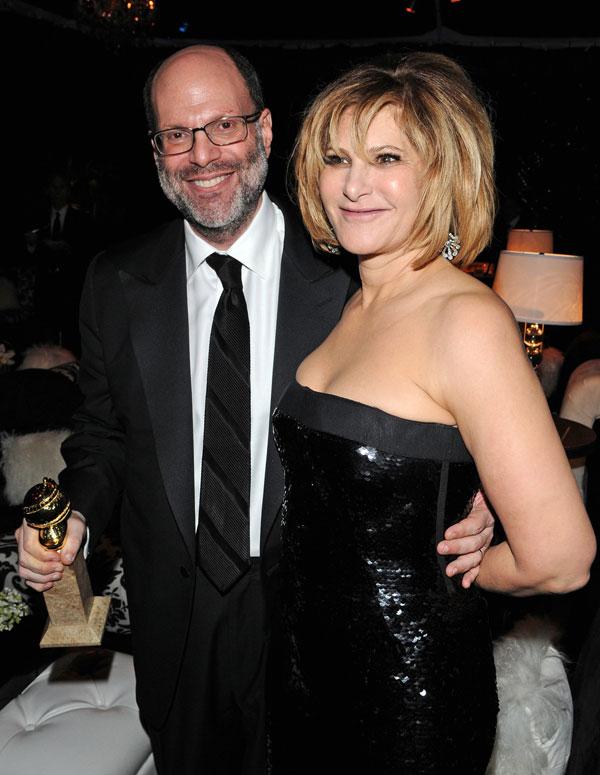 Rudin exchanged nasty emails with Sony co-chair Amy Pascal, which surfaced on the web Tuesday. Here, the two look chummier than ever, attending Sony's 68th Annual Golden Globe Awards Party.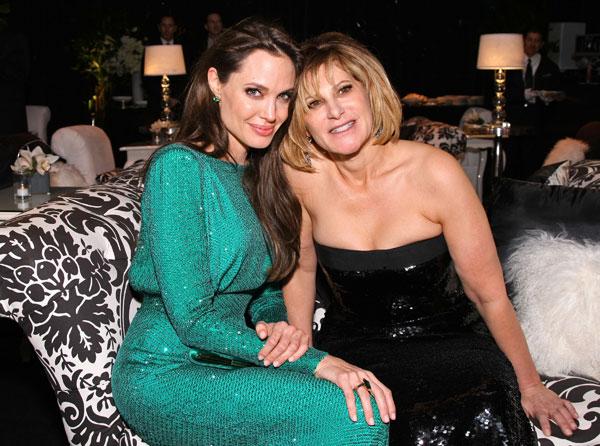 The emails were based on the Aaron Sorkin-written Steve Jobs biopic, Jobs. Rudin took a shot at Jolie after Pascal asked him to smooth things over with the actress, who was upset over Sony's desire to hire director David Fincher when she wanted him to direct her Cleopatra remake.
Article continues below advertisement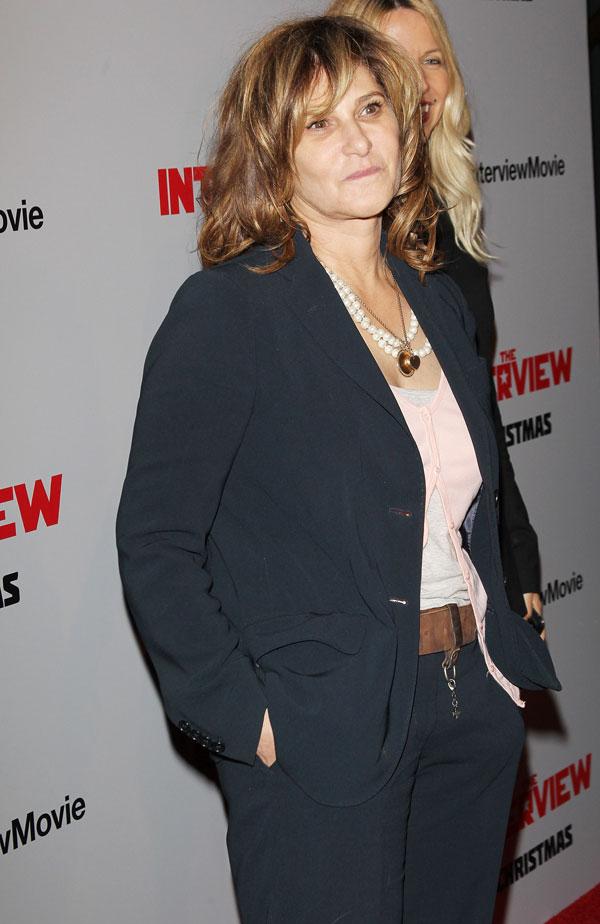 Rudin ordered Pascal, "YOU BETTER SHUT ANGIE DOWN BEFORE SHE MAKES IT VERY HARD FOR DAVID TO DO JOBS," adding he didn't "want to waste time on" the issue with Jolie, who he characterized as a "minimally talented spoiled brat."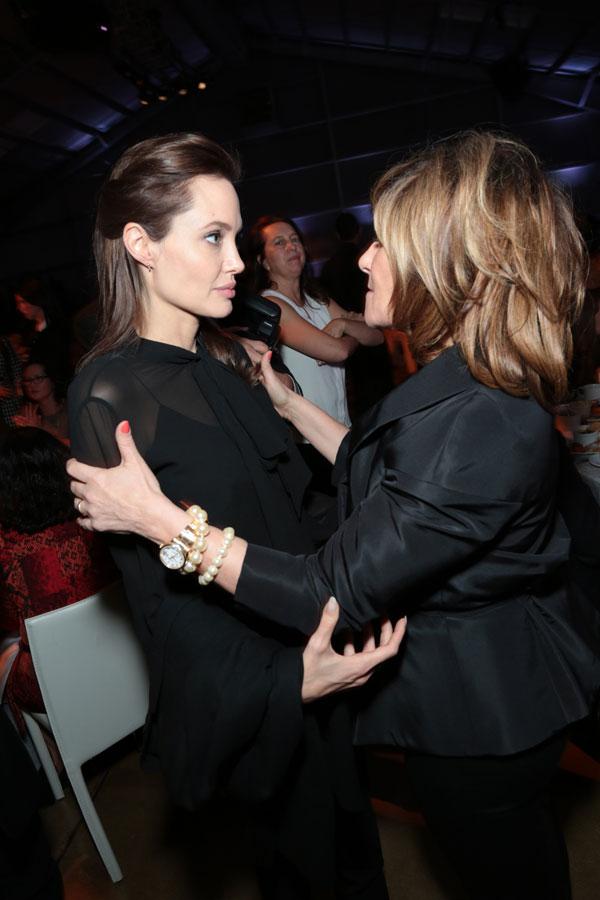 Needless to say, things got a bit awkward when the two crossed paths at an event on Wednesday. Pascal seems deeply apologetic, grabbing Angie by the shoulders, while Angie remains enigmatically silent.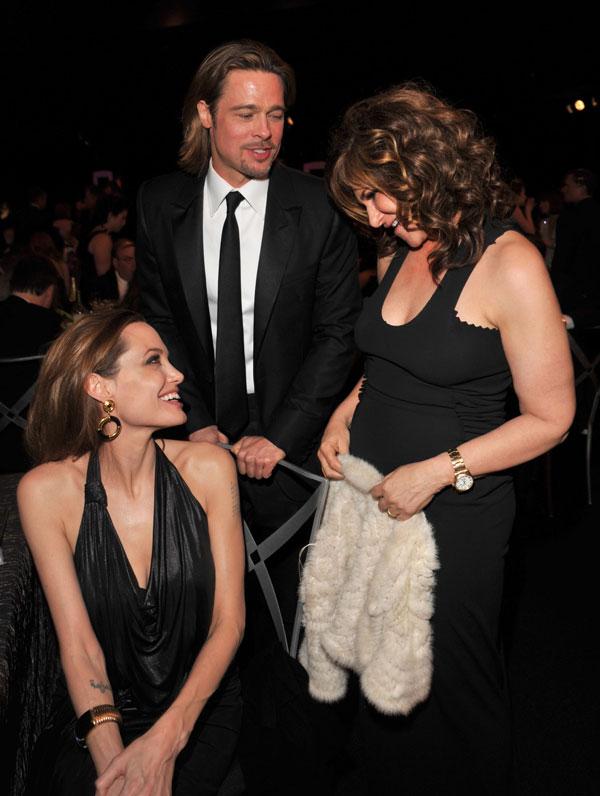 Here's hoping the two beauties can put this debacle behind them and work things out. Until then – awkward!