Exclusive
What Is … A Hissy Fit? Jeopardy! Host Alex Trebek's Angry Standoff With Sony Producers Revealed In Latest Email Leak Reveal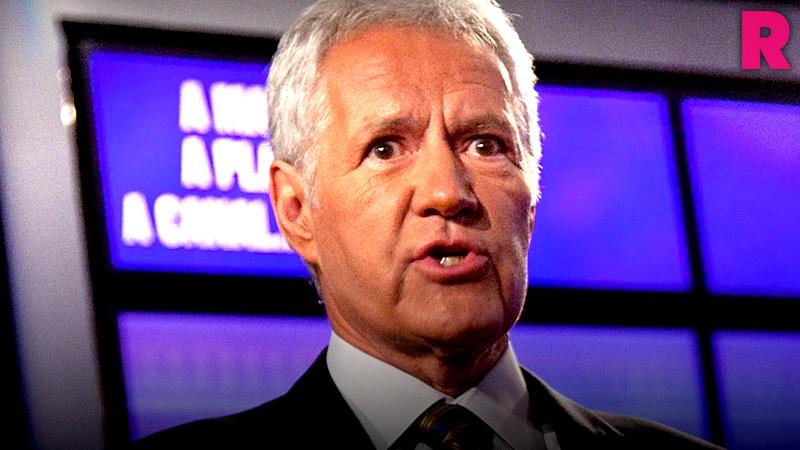 Jeopardy! host Alex Trebek's contract runs until 2016, but RadarOnline.com has learned he recently threatened to walk away during a testy standoff with Sony execs. The whole exchange was captured in explosive emails leaked by hackers in the latest Sony media dump, and RadarOnline.com has all the details.
According to the emails, Trebek exploded in anger after he was asked to re-tape a segment of Jeopardy! Kids following an incident with a contestant.
Article continues below advertisement
The problem started near the end of the show when the contestant was in the red — making her unable to play in the Final Jeopardy round.
"She was visibly upset" and ran backstage crying with her mother, a producer writes in the emails. The producer and her mother eventually calmed the girl and she returned to the set to watch the taping of another episode from the audience. But the mother wrote in a letter to producers that she "was quite a bit taken back" with Trebek's reaction.
According to the mom, Trebek didn't ever console the girl backstage. "If he had taken the time, he would have known, like you do, that my daughter is not a sore loser, and does not become emotional solely over losing a game," the woman wrote. "She was upset about not being able to completely play the game to the end."
"I don't think I'll ever forgive him for that," the girl's mom wrote in a letter to Jeopardy! producers.
Article continues below advertisement
A producer wrote in an e-mail that although "Alex's intentions were good," they would ask him to re-tape the offending segment "to appease an upset mother who could start another feeding frenzy about Alex's perceived insensitivity."
But the simple request sent Trebek into a rant that he dictated to a show staffer to be e-mailed to producers: "If you all think I should retape the opening, I will," he wrote. "But I want to say that for 30 years I've defended our show against attacks inside and out. But it doesn't seem to operate both ways. When I'm vilified, corporate (and certainly legal) always seems to say 'don't say anything and it'll blow over,' and I'm not feeling support from the producers, and that disappoints the s—t out of me."
Trebek's angry message ended with a threat that he insisted was anything but: "If I'm making mistakes and saying things you don't like, maybe it's time for me to move on," he wrote. "It's not a threat, but I want to let you know how I'm feeling."
Trebek has hosted the highly-profitable game show for 30 years and his early exit would be a blow for Sony Pictures Television.
The latest behind-the-scenes drama was revealed in several e-mails leaked in the massive dump of data posted online by hackers who identified themselves as Guardians of Peace.
Jeopardy! Executive Producer Harry Friedman wrote in an email that Trebek eventually calmed down.
Watch: Alex Trebek prepares for the Grand Prix of Long Beach