Exclusive
Michael Jackson 'Brainwashed' Boy To Believe 'Deviant' Sex Was 'Normal' — Explosive New Claims In Sex Case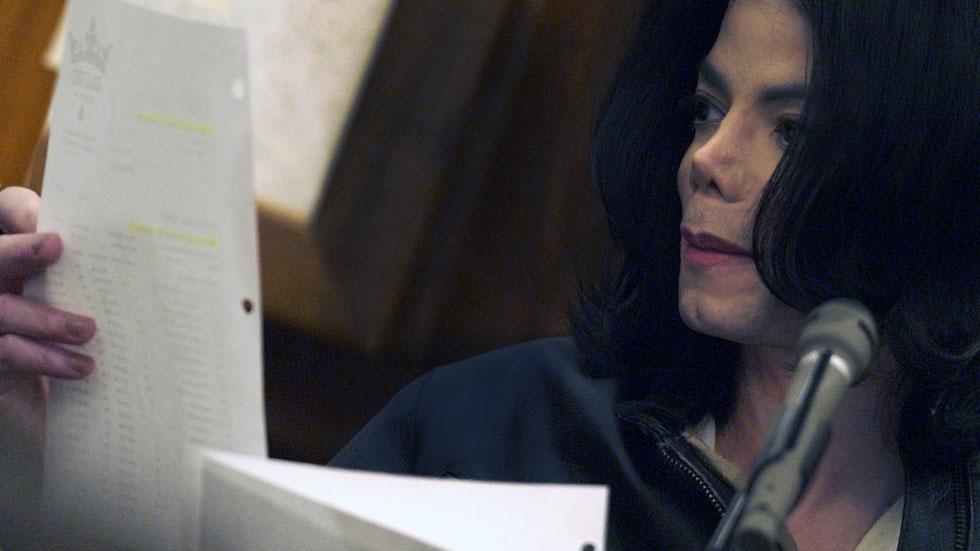 Michael Jackson was a master "brainwash" expert who manipulated a young boy into "deviant" sex acts — according to explosive claims filed in his sex abuse case and obtained by RadarOnline.com.
James Safechuck is accusing Michael Jackson of molesting him as a child decades ago. Jackson's attorneys have tried to block the suit, but Safechuck's attorneys fired back in a new filing obtained by Radar, and claimed that he should be allowed to sue the late pop star's estate because he didn't realize he'd been psychologically damaged until recent therapy.
Article continues below advertisement
Jackson's "manipulation and indoctrination" of Safechuck, who was 10 when he worked with Jackson in a 1987 Pepsi commercial, "rendered him psychologically incapable of understanding the full extent of the harm that Jackson inflicted upon him until he obtained therapy as an adult," the new court filing contends.
READ THE SHOCKING COURT DOCUMENTS
The recent therapy helped Safechuck "'connect the dots' between Jackson's abuse and the deep feelings of panic and anxiety he has experienced since childhood," the filing claims. "Before entering therapy, Safechuck had always believed that these feelings were 'just a part of who he is.'"
Safechuck used the same lawyer as Australian choreographer Wade Robson to file a creditor's claim against Jackson's estate for alleged damages suffered from child sex abuse.
Jackson estate lawyers argued in a court filing in September that Safechuck started therapy only after he learned about Robson's claim last year. "Safechuck claims when he learned about Robson's lawsuit after May 1, 2013, he thought for the first time he might need help. Safechuck started meeting with a psychiatrist on May 20, 2013, and began discussing the alleged abuse during the treatment," the documents said.
Article continues below advertisement
California law allows just one year after someone dies for a claim to be made against their estate. Safechuck waited nearly five years after Jackson's 2009 overdose from a surgical anesthetic to come forward with his claims.
But Safechuck's lawyers argue that "the fact that Safechuck was unable to reach this realization until after the deadline for filing a claim had passed, should not be used as the sole basis for denying his petition."
He claims that he was groomed, and sexually molested by Michael Jackson for five years, beginning when he was 10 years old.
MORE: Michael Jackson Sex Abuse Accuser May Help Alleged Victim In Lawsuit
Jackson "left him filled with guilt and shame" and convinced "their relationship was 'consensual' and an 'expression of love,'" the filing contends.
"Jackson's 'modus operandi' was to carefully seduce his victims and their families by exposing them to an exciting and glamorous lifestyle which they found irresistible, and manipulate them into believing that he simply wanted to be 'friends' with his target," the filing says.
Article continues below advertisement
"In Safechuck's case, Jackson ingratiated himself with Safechuck's family by inviting them to dinner at his home, buying them expensive gifts, and taking them on exotic vacations," the document says. "Having won Safechuck's parents' trust, Jackson began grooming Safechuck for sexual abuse by encouraging him to become a 'miniature version' of Jackson, and intensifying the emotional connection between them."
MORE: Tom Sneddon, Prosecutor Who Unsuccessfully Pursued Michael Jackson For Decades, Dies
"Then, once Safechuck had begun to idolize and trust him completely, Jackson initiated Safechuck into his deviant world of childhood sexual abuse by teaching him how to masturbate," the claim says.
Ultimately, Safechuck was "brainwashed" to believe that the abusive acts were "'his idea,' and a normal way for two people to show their love for each other," the filing contends. "At the same time, Jackson intimidated Safechuck into hiding their relationship from the world, and made Safechuck believe that if the truth ever came out, then their futures 'would be over.'"